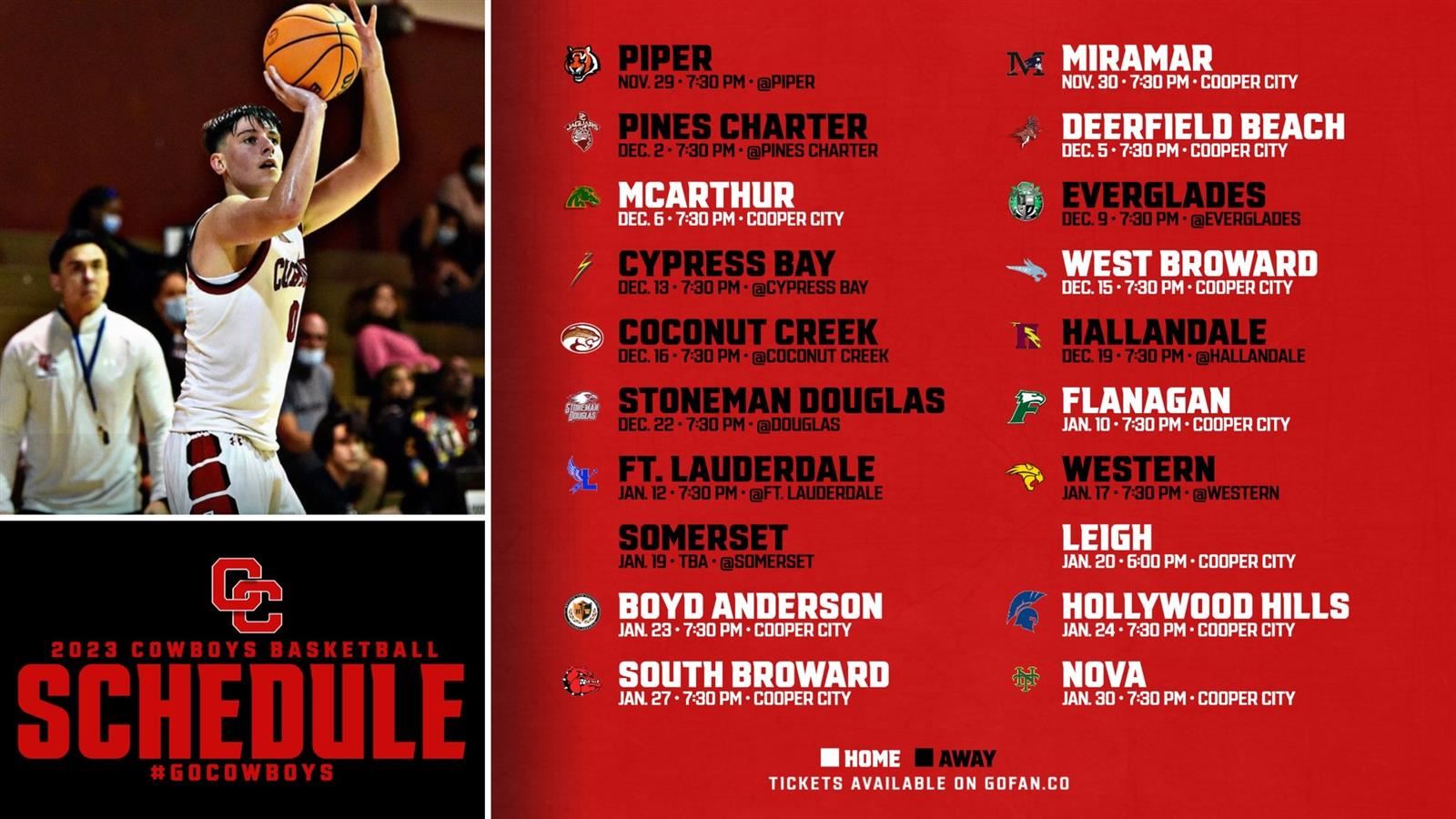 Season: Winter (November to February)

Head Coach: Christopher Allen

Contact Information: CAA1571@bellsout.net 954-812-2005

_____________________________________________________________________

NOVEMBER 1ST AND 2ND at 6pm in the main gym.

22-23 TRY OUT SCHEDULE* NOVEMBER 1ST AND 2ND at 6pm in the main gym. Welcome to the 2022-2023 CCHS Boys Basketball season. Varsity and Junior Varsity tryouts will be held on November 1st and 2nd in the CCHS main gym. All athletic forms must be completed, signed and submitted via Dragonfly prior to tryouts. NO FORMS, NO TRY OUT, NO EXCEPTIONS. Must have 2.0 GPA to tryout. The following website is a catch all for athletic training services and ALL necessary medical forms. Click "Forms" for all documentation needed for students to be able to participate. All forms can be signed and uploaded onto "DragonFly". Please don't forget to watch all assigned videos as well. Click "DragonFly" for instructions. https://coopercityatc.weebly.com/ Please follow our Team Instagram page (cchsboyshoops) and the CCHS Athletics Instagram page (cchsathletics71), for upcoming open gyms, which begin in October. An updated physical (EL2) must be completed before open gym participation. Contact Coach Allen for more details.