New Faculty & Staff

Science:
Ms. DeSouza
Ms. Walker

Math
Ms. Roth
Mr. Van Heden

Language Arts
Mr. Lane
Mrs. Gatewood

World Languages
Mr. Love
Mr. Mora
Mr. Etienne

AFJROTC
Chief Master Sgt. Hernandez
Lt. Col. White

Guidance
Mr. Martinez

Social Studies
Mr. Wooley
Mr. Gillion

ESE
Ms. Jones

ESOL Coordinator
Ms. Romero

Microtech Specialist
Mr. Dugue

Security Specialist
Ms. Williams

Campus Monitor
Mr. Merriweather
Mr. Moses
Ms. Scott
Report Suspicious Activity:

The Florida Department of Education has rolled out FortifyFL, a reporting tool for suspicious activity. Students can describe the threat and upload pics or videos. For more information, visit https://getfortifyfl.com/.
Northeast High is proud of our 91% passing rate on our AICE exams. Our students have made tremendous strides in all of our advanced courses! Thank you, teachers, for pushing our students to be their very best!

Cambridge AICE offerings:
Biology
English Language
English Literature
General Paper
Global Perspective and Research
International History
United States History
Marine Science
Psychology
Spanish Language
Thinking Skills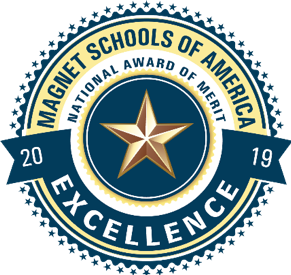 Emergency drills will continue to be conducted monthly. Drills will include fire, tornado/weather, critical incident, and evacuations. Emergency preparedness, security, and safety are very important to the effective running of any educational facility. Staff and students are expected to practice safety measures appropriately. Together we will make a difference!
We want to welcome the Northeast Family to another fantastic school year. The first day of school is Wednesday, August 14, 2019, and we are so excited to get started. The teachers and staff have been working hard preparing the campus for everyone's arrival. School hours remain the same; students are expected to be in their first block seat by 7:40 am and dismissal is 2:40 pm. Traffic is usually heavy in the first few weeks with all the schools in our neighborhood. Please leave early and drive slow in Oakland Park near our schools. Student drivers will purchase a yearlong decal for $40.00 and park in the student parking lot off of 56th Street. There is no other authorized area for students to park anytime on any day. Parents can drop students off on 56th Street or in the northeast/ student lot. These two areas will open at 7:00 am and close at 7:45 am daily. Parent pick up will only be in the student lot off of 56th Street. Students will enter campus no earlier than 7:00 am through one of our manned gates (Main Entrance, Bus Loop, Student Lot). All students, faculty, and staff will have their school-issued ID visible on their person above their waste on a lanyard or clipped to their backpack or clothing. We will check and verify student ID's daily. During school hours when asked, a student will provide their school-issued ID to the adult validating their enrollment at Northeast High. New and incoming ninth-grade students will wear their pervious school's ID and carry their schedule until picture day.

Students without an ID will enter campus through the Main Entrance and receive a temporary ID for the day. The first four temporary ID's are free. After the fourth temporary is issued, students will be required to purchase a new ID for $5.00 or be assigned an obligation. After the free ID's are used up, the student will be required to purchase a new ID every time they do not have their ID present.

Students will follow the same 4x4 A/B block schedule as the past three years. Therefore, a student's schedule will have seven academic classes and one personalization period. All classes will be 90 minutes in length. Northeast High has elected to have eight Professional Studies Days, and our calendar will reflect those designated Thursday release dates and times. Students will be given schedules during their first block on the first day of school. Students will utilize the schedule change forms available in Naviance, via Single Sign-on, to formally request any class change. Before addressing any schedule change request, guidance will ensure parents have completed all back to school forms. These forms include the Code of Student Conduct, Emergency Contact information, and other required forms. The back to school packet is available at www.browardschools.com/bts. In addition, it is important to note that we do not honor schedule changes for different teachers, switching period to be with friends, or to change a lunch period.

NHS is a closed campus during school hours. We lock all gates and doors throughout the campus at designated times. We have a fully functioning Single Point of Entry to Northeast, and it is the only way of entering or leaving the campus during school hours. The special locking doors and awning are new and located near the flagpole off 56th Avenue. Our staff will buzz visitors into the office upon arrival, at which point visitors will be asked to provide an identification card to proceed. All guests will park in the visitor lot in the northeast corner of the campus. There is no parking on 56th Street; BSO will write parking tickets. Parents, guardians, or approved family members must sign-out students in person if they wish to take a student out of school for any reason. We will not release students via a phone call, text message, or an email. However, parents may sign-out a student for appointments up to 48 hours in advance. We do not accept flowers, presents, balloons, or food deliveries for students. This deliveries also include food brought in by parents, Uber Eats, or any other food delivery method. We will turn away the person delivering the food, or the items will be discarded.

---

CLICK IMAGE FOR FULL CALENDAR


---

2019 Northeast Sports Schedule available on our Athletics Page

Varsity Football (Games at 7 pm) JV Football (Games at 6:30 pm)

Girls Volleyball (Games at 4:30 pm) Cross Country (Meets at 4 pm)

Swimming and Diving (Meets at 4 pm)

Note: Spectators may only bring a small bag or diaper bag for a baby into any FHSAA game or on-campus activity. All bags and or persons are subject to search upon entering our school facility.

---

School Advisory Council Meetings 5:00 pm – Media Center