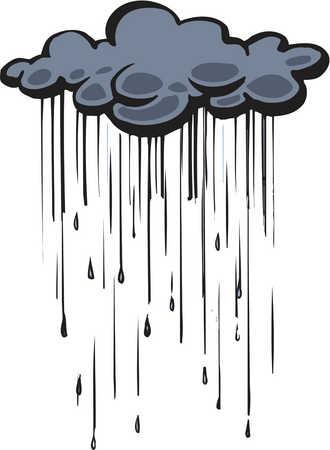 Rainy Day Dismissal Information for Parents
During the rainy season it's important to review Parkside's "rainy day dismissal" procedures. Each family should have specific arrangements. Please review these procedures with your child. For example, if your child is normally a walker or bike rider and your plan is to pick him / her up if it's raining, please make sure your child remembers this plan. If someone other than yourself will be asked to pick up your child it is important that those individuals be listed on your child's emergency dismissal card.

Please understand that during a rainy day dismissal it may take longer to get all of our students to the cars and other locations. Our goal is to proceed as quickly as possible, but to also maintain a level of security that assures all students get to the correct dismissal location and / or individual picking them up.

If there is a light rain, with no sign of thunder or lightning, dismissal will proceed in the normal way. Bike riders and walkers will be reminded to proceed home as quickly as possible.

In the event of a severe downpour, or if there are signs of thunder or lightning, Parkside's dismissal will take place as follows:

All bus riders (private day care and Broward County Schools) will be dismissed to their buses as usual.

Bike riders, car riders and walkers will be housed in the cafeteria. Bike riders or walkers who are not picked up by their parents will be held at the school until the heavy rain lets up and / or the thunder and lightning stop.

Car riders

A staff member will move along the car loop and call in the names of students whose parents are waiting for pick-up. Staff members will bring those students out to the main entrance as parents arrive along the front of the school.

It will be a GREAT help if parents will already have the name(s) of their child(ren) and grade level(s) written on hanging car sign Mr. Andriesse approaches the car. This will avoid having open the car window while relays the name(s) to be called.

Under no circumstances should a car be left unattended in the car lane while the driver goes to the front entrance to get their child(ren). This will greatly impede the dismissal process in the care lane.

Parents picking up their child who are NOT in the car loop

Parents will be asked to report to the front entrance and line up in an orderly manner. We understand that parents will be in a hurry to get their child(ren), but in order to maintain an orderly and safe dismissal we ask that all parents cooperate and realize that a rainy day dismissal affects everyone and will take longer than usual

You will be asked to write your child's name and grade level on a piece of paper given to you by one of our safety patrols or a staff member.

These "runners" will go to the cafeteria to get your child(ren) and bring them to you at the front entrance.

If you are in the car pool lane, do not get out of your car as this will create a back-up and unnecessary additional delay in the dismissal. If you want to get out of your car you must park in one of the school parking lots.

We appreciate your patience and understanding in having a plan that will provide every effort to dismiss our students in a safe and orderly manner.