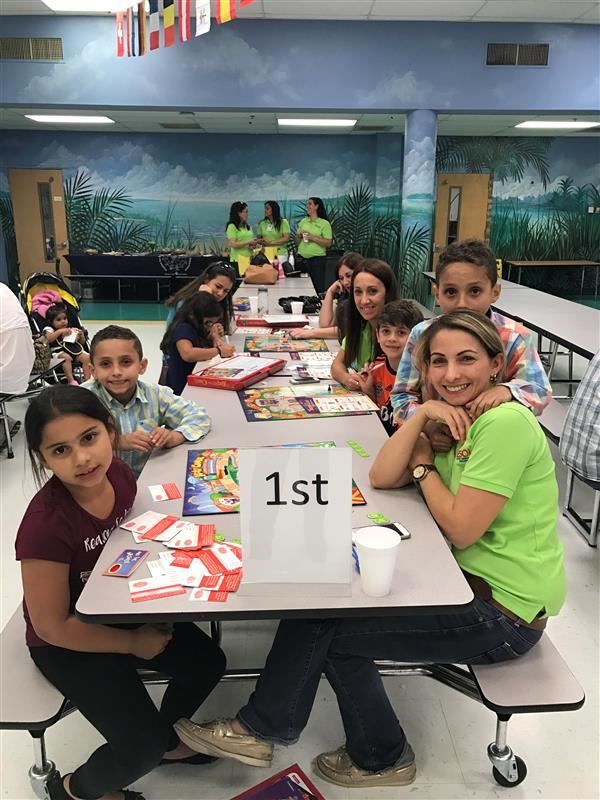 We are excited to share that Gator Run Elementary School held our first ESOL Family Game Night on March 21, 2017. This event was put together in collaboration with the ESOL Parent Ambassador Program, ESOL Parent Outreach office of Broward County Public Schools and Gator Run's ESOL Specialist Lisette Sanchez.

The ESOL Parent Ambassadors provided educational table games for each family with a focus on reading comprehension and vocabulary practice. Families were given instructions on how to play the games and at the end of the night were able to take the educational games and resources home. It was a fun time for all.

The ESOL Parent Ambassadors is a group led by parent volunteers who help support non-English speaking families with the Transition into the American School system and the Broward County Public School system. For additional information about our ESOL program please visit our school website at http://gatorrun.browardschools.com/.