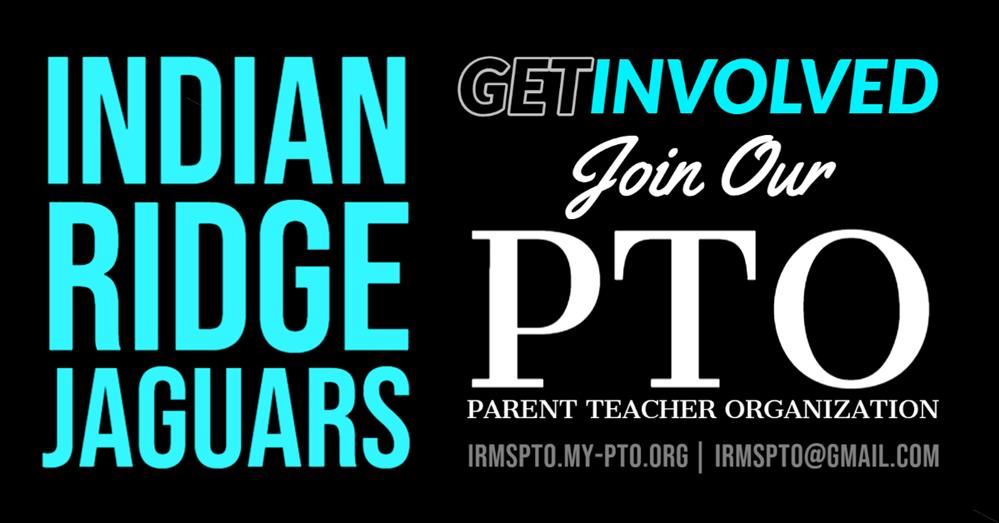 Be a Part of Jaguar Pride
Indian Ridge has a deep history of active and passionate volunteers. The core of this passion is the Parent-Teacher Organization (PTO). Every year, the PTO inspires experienced parents, along with a new group of incoming parents, to support the dozens of activities that make our school so special. If you are interested in lending a hand, your creativity, or your experience, the first step is to register with Broward County Public Schools as a volunteer. While the PTO can direct you to specific volunteer needs, here are the main programs that always require extra support:

Box Tops for Education: Something has to happen with all of those Box Tops that make their way to IRMS. Twice a year -- October and February -- the collected Box Tops are sorted, packaged and sent for redemption. Over the years, our school has earned over $18,000... with your help we can help that number continue to grow.

Health Screenings: Every September, we need volunteers to help administer basic health and body mass index screenings for the entire school. The program is one week long and volunteers can sign up for individual days.

Dream Catchers: A holiday gift-giving programs where IRMS families help other IRMS families have a happier holiday season. Contact Andrea Tower via the staff directory for more information.

Jaguar Jog: A Fun Run & Dance held at the school and is our biggest event and biggest fundraiser of the year. The Jaguar Jog relies on a full team of volunteers in the morning prior to the event and throughout the day of the Jog and dance.

Hispanic Fair Ambassadors: This Saturday event is perfect for working parents.

PE Uniform and Spirit Shirt Sales: Volunteers sell uniform PE shirts and Spirit shirts at the back to school events and during lunch.

School Dances: Volunteers are needed to help set-up and chaperone the dances throughout the year, the first being "Welcome To The Ridge Dance" for 6th graders!

Harvest Drive: Assisting NJHS with the collection, organization and delivery of food donations in November.

Grandparents' Day: Usually in November, volunteers are needed to serve breakfast to grandparents and their students.

Teacher Appreciation Week: Volunteers are needed to help our teachers feel special!

Math Night, Science Night, ELA Night: Help organize and support our fun evenings with family enrichment activities

Assemblies for Outstanding Students: At the conclusion of every quarter, IRMS honors its most outstanding students. Volunteers are needed for coordination and support.

Donated Uniform Laundering: A simple way to make a big difference by washing donated uniforms before distributing to students in need. Excellent for working parents.

The IRMS community is over 2,000 families strong. Interested in promoting your business to them through the PTO?