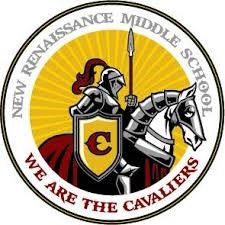 Content App
Assistant Principal's Message

Cavaliers,

The transition to middle school can seem very daunting. As our incoming Cavaliers embark on a new journey that consist of a new building, a new schedule, and new teachers, we are delighted to welcome them with a safe and nurturing environment.

I am excited to serve as New Renaissance Middle School's Sixth Grade Administrator. I look forward to working hand in hand with our faculty and staff to help challenge and mold our students into capable scholars and global citizens.

As we reimagine Middle Schools through block scheduling, New Renaissance has designed our curriculum and elective options to engage the unique interests and expansive potential of our students. Our program reflects our understanding of students' academic, social, and emotional needs. We are committed to providing our students with opportunities that will equip and prepare our students with the rigor to be high school ready, and college bound.

My office door is open and my email inbox awaits your thoughts. I look forward to getting to know you and your child(ren), and I encourage you to reach out to me if you have any questions.

It is always a Great Day to be a Cavalier!