Parent Teacher Student Association (PTSA)

At McNicol Middle Magnet School we continually aim for excellence. McNicol PTSA involvement and funding assists our school in curricular and extra curricular goals. McNicol PTSA welcomes the active involvement of school staff, students and parents. You may become a member or make a contribution by contacting us at 754-323-3400.

Current PTSA Chair is Latonya Gardner.

School Advisory Council (SAC)


The School Advisory Council (SAC) is a governing body made up of parents, community members, teachers, staff members, and students. The primary objective of the School Advisory Council is to develop and implement the school improvement plan. SAC sets goals based on the student achievement and expectations. Through monthly SAC meetings, the SAC members monitor the implementation of the School Improvement Plan (SIP) and discuss other important topics relevant to school budget, achievement, student and school needs, etc.

Current SAC Chair is Jasmine Nieves.

Who are the SAC members?


The SAC members are elected members and are from different stakeholder groups. The purpose is to practice a participatory management system with the input of all stakeholders.


What is the School Improvement Plan (SIP)?


The School Improvement Plan (SIP) is a primary objective for all Broward schools. To facilitate this process, every school has a School Advisory Council which studies the school's track record and comes up with an annual plan to improve education in vital areas such as: student achievement, curriculum, safety and discipline.
Current SAF Chairperson is Heather Holmes. Her email is johnheatherholmes@gmail.com.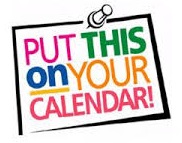 Why is it important for parents to be active participants?

* The SAC committee provides a place where parents can voice their opinions and suggestions. They have an active role in making decisions that will best serve the students.

* SAC also gives the opportunity for parents to actively participate in setting goals and making plans to achieve those academic goals.

* SAC allows for parents to identify issues that need to be addressed concerning the school climate.
MANDATORY SAC POSITIONS FOR PARENTS

• Parent representatives

• Innovation Zone representative (must be a parent elected after SAC is formed)

• SAF Chairperson (or designee – must be a parent)

• ESOL representative (must be a parent of a student an ELL student)

• ESE representative (must be a parent of an ESE student)

• Gifted representative (must be a parent of a Gifted student at the school)

• Pre-K (if applicable - parent or certified teacher)