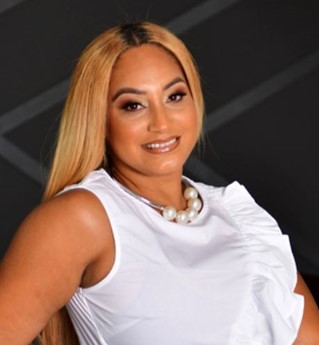 Greetings Hawk Family at

College Academy at Broward College!

I am honored to serve as your newly appointed Assistant Principal for the 2021-2022 school year. My priority is to ensure that all students grow academically, socially, and emotionally in a safe and secure environment. I feel honored to work with such a dedicated staff and self-motivated students who are committed to excellence! I believe that each student has talents and gifts to share with the world. I hope to inspire a population of students and adults that will grab life by the horns and always KEEP GOING no matter what obstacles may come. We are all pieces to the puzzle and stories cannot be complete without your impartation. BE. REVOLUTIONARY.

Fun Facts:

I received a track & field scholarship to attend Alabama State University…and I did!! Best decision EVER!

I recently earned a doctorate degree from Liberty University (I thought I would never finish…whew!)

I was born and raised in Miami, Florida (Go Canes! Go Heat! Go Dolphins!)

My parents are Dominican immigrants, and I am a first-generation college graduate (I have a passion for "first" anything and underserved/overlooked/underdog populations)

I LOVE TO SERVE! (People usually, but food too…I love food 😊)

Please know that my door is always open. Feel free to contact me at jenny.thelwell@browardschools.com.