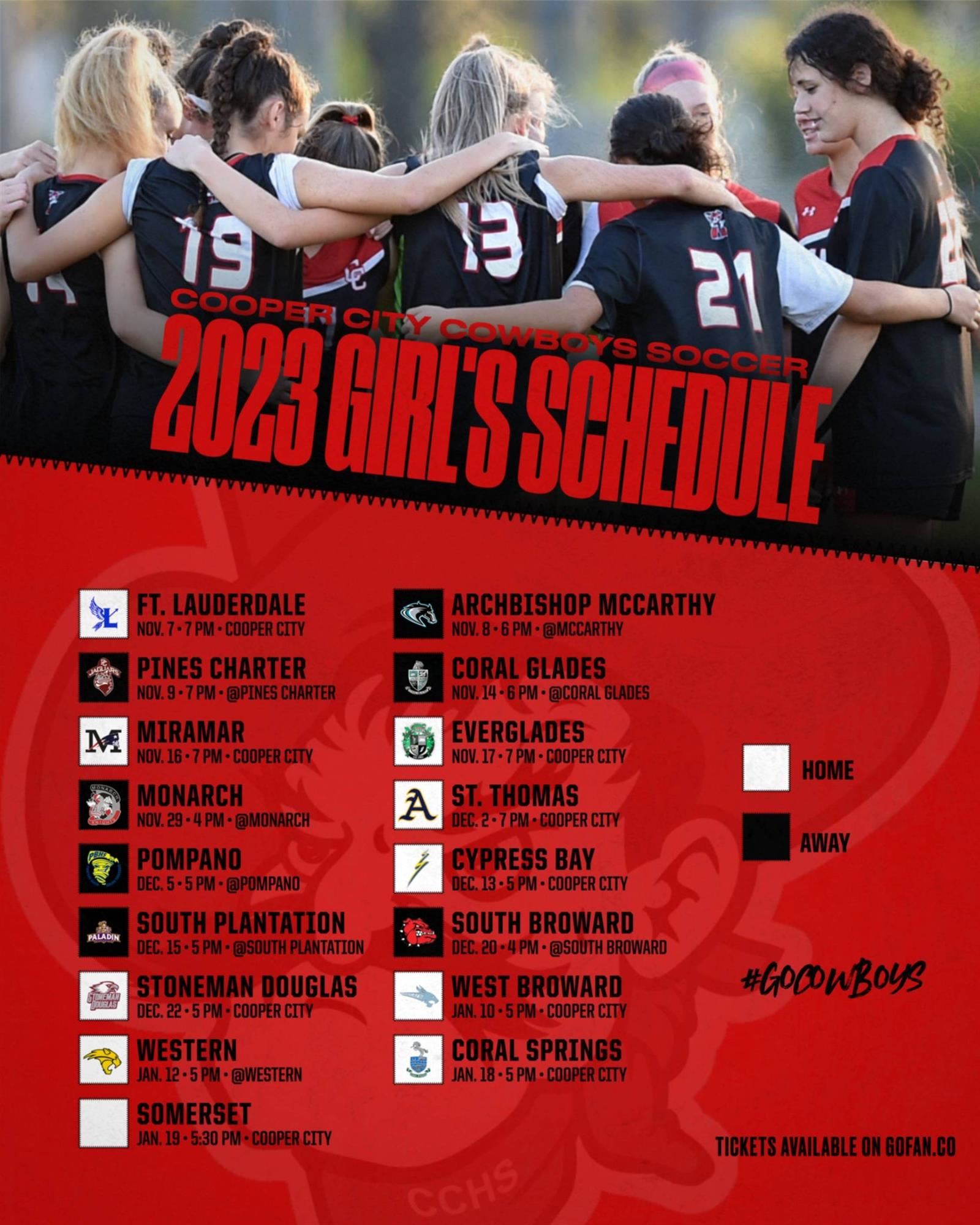 Season: October – February

Please contact Coach Austin to be added to the Group Chat for further/future information.

Tryouts will take place on the Flamingo West Park (6201 S Flamingo Rd, Cooper City, FL 33330):

Monday, October 17th from 3:00pm to 5:15pm

This day is for anyone who was not on the Varsity team last year (if you were on JV, you WILL need to be here this day).

** Depending on how many girls attend, there may cuts made before the next tryout day (shown below) **

Wednesday, October 19th from 3:00pm to 5:15pm

This day is for everyone trying out (including returning Varsity players). If cuts are made, this day will only be for those selected.

Running shoes, cleats, and shin guards are required for tryouts. You must bring your own water as water will not be provided.

In order to tryout, you must have all paperwork and coursework complete and submitted to Dragonfly no later than Wednesday, October 12th. Please follow the instructions below for the paperwork.

Every student needs a DragonFly account to complete the necessary forms to tryout. Here is a link for how to create an account, join our school, AND join our "tryout" team/sport.

You MUST complete ALL OF THE forms shown on DragonFly

The only exception to that is with the EL 2 form, which must be printed, taken to a doctor, and filled out & signed by the doctor. Then you upload it to DragonFly (follow the directions within DragonFly and upload ONLY the one page it asks for). EL2 form:

**NO PAPERWORK, NO TRYOUTS.**

If there are any issues or questions, please reach out to Coach Coleman and Coach Austin.