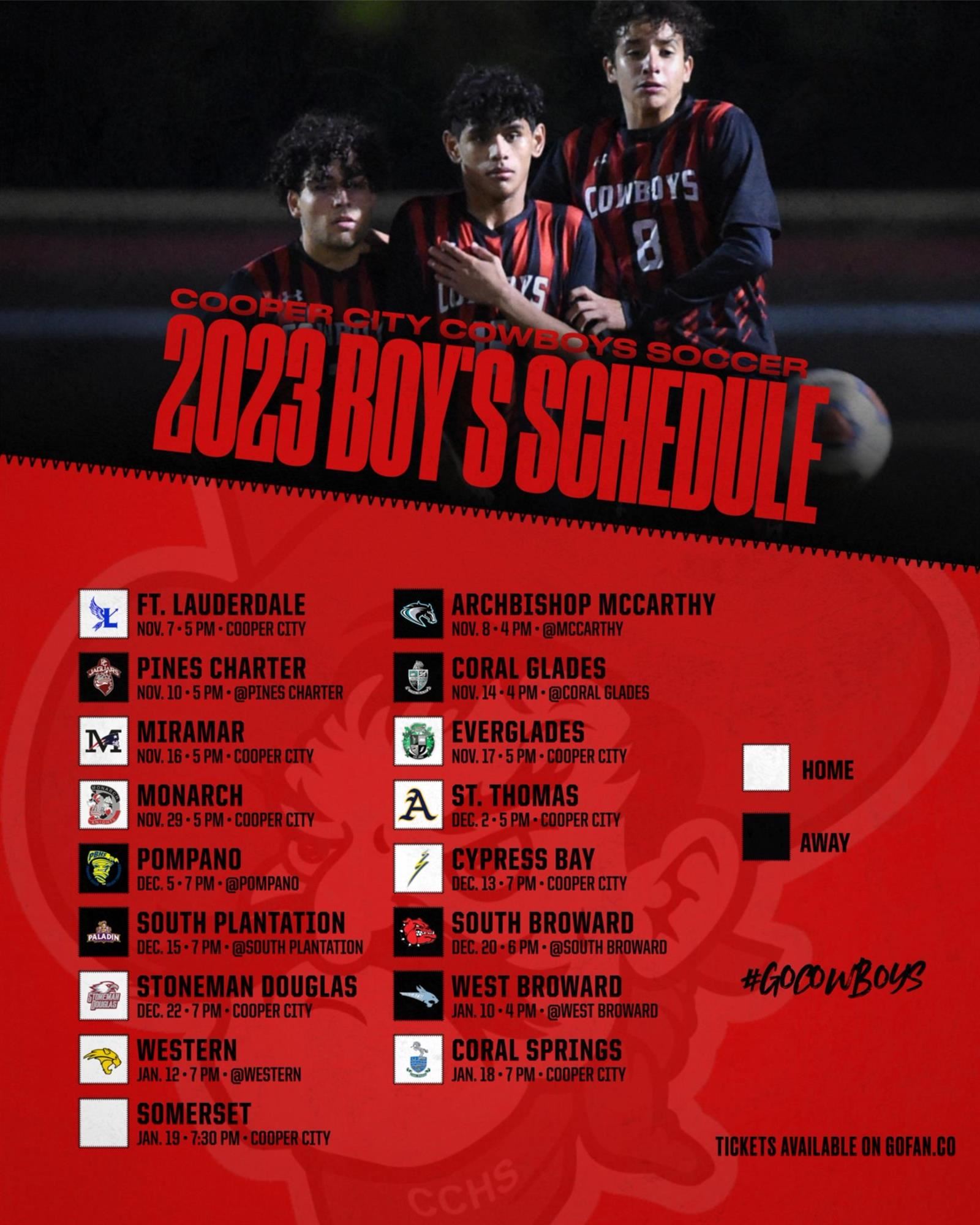 Season: Winter (November to February)

Head Coach: Trent Austin, room 4023

Contact Information: trent.austin@browardschools.com

Assistant Coach: Kevin Coleman

Contact Information: Kevin_coleman@sheriff.org

_____________________________________

Please contact Coach Austin to be added to the Group Chat for further/future information.

Tryouts will take place on the Cooper City High School campus (soccer field or baseball field):

- October 21st – October 22nd from 3:00pm to 5:15pm

- October 23rd from 10:00am to 12:00pm

- October 25th from 3:00pm to 5:15pm

Running shoes, cleats, and shin guards are required for tryouts. You must bring your own water as water will not be provided.

In order to tryout, you must have all paperwork and coursework complete and submitted to Dragonfly. Please follow the instructions below for the paperwork.

Please visit the link for ALL necessary medical forms and athletic training services.

https://coopercityatc.weebly.com/

- Click "DragonFly Max" for instructions on the process to create an account, select the correct team ("TRYOUTS, Boys Soccer"), and to submit the necessary documents.

- Click "Forms" to access the EL2 Physical form for athletics

**NO PAPERWORK, NO TRYOUTS.**

If there are any issues or questions, please reach out to Coach Austin and Coach Coleman.