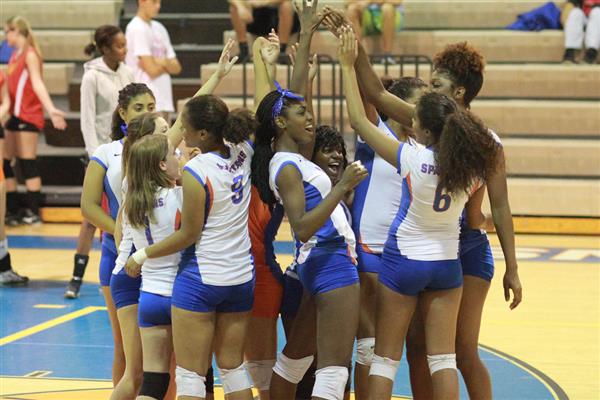 Champions aren't made in the gyms. Champions are made from something they have deep inside them -- a desire, a dream, a vision. ~ Muhammad Ali

Welcome to Girls Volleyball!

Welcome to the Hollywood Hills High School Volleyball Program. We look forward to working alongside the athletes and their families. As a program we are here to support the student-athlete both in the classroom and on the court.

Our goal is to help our student-athletes find themselves through the team sport of volleyball, and to run a program that is built upon hard work, dedication, trust, commitment and positive sportsmanship.

Girls Volleyball's Team Mission Statement

Building a team that excels in the sport, as well as in academics, while displaying honorable character and exceptional leadership through teamwork, dedication, and perseverance.
From the Coach...

Welcome to Hollywood Hills High School Volleyball! The overall mission of Hollywood Hills High School is to prepare young adults for life while providing academic excellence in a safe, nurturing environment. We continue this mission statement throughout our volleyball program. Our purpose is to teach life lessons through our team sport. We believe in the whole student-athlete and supporting the growth of the individual along with the team.

Spartan Volleyball has a strong winning tradition. Championships are a realistic goal every year! If you are interested in wearing the orange and blue at Hills, join us, but be prepared to listen, learn, and work harder than you ever have. Help us continue the rich tradition of Spartan Girls' Volleyball. Together we can keep the winning tradition alive.

Please feel free to contact me if you have any questions about the program.

Ms. Juanita Mendoza, Head Coach