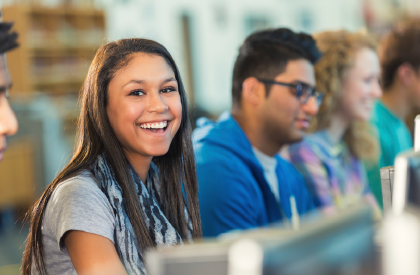 STEM/STEAM Education
STEM/STEAM Education: Science, Technology, Engineering, Art, and Math

STEM careers are in high demand and there aren't enough people to fill them. When we think "STEM careers" a few things may come to mind: engineer, doctor, scientist, web developer, and data researcher may come to mind; but STEM careers is actually a word that describes hundreds of career paths – that also lead to a great salary too! Recent reports from the White House and many other players in the education world drive to prepare current students for future careers. Just before the holidays, the Financial Post published an article that discusses five investment trends to look out for in the New Year – and a push for STEM (Science, Technology, Engineering, and Math) education initiatives was high amongst the list. The article spoke greatly to the value that STEM education brings to the future job market, as well as the value of creating innovative engineers and developers to boost the economy. In fact, they refer to STEM education as a "very safe investment – a no-brainer – and one that should get started right away". (this is from the article What is STEM Education Anyways, see link below for the full article)

The US Desperately Need Computer Science Majors... Read full article here!

"The U.S. will have 1 million open computing jobs by 2024, according to a recent report by the App Association. In 2013, the Obama Administration issued a similar statistic estimating that there would be 1.4 million computer science jobs even sooner — by 2020 — but fewer than 400,000 people will graduate with the right skills to fill them."

---

Ted Talks...

---

People you may know who have a STEM/STEAM related degree:

Celebrities You Didn't Know Graduated with a STEM Degree

Comedienne and "The Real" Co-Host Loni Love
The talk-show host earned a degree in electrical engineering from Prairie View A&M University. "Growing up in Detroit, I worked at the automobile factory with engineers," Love explained to Essence. She said she started doing stand-up to make extra money while in college. Love worked her way into an engineering project manager position before deciding to pursue a career in comedy.

Former Talk Show Host Montel Williams
Williams earned a Bachelor of Science in engineering from the U.S. Naval Academy in Annapolis, Maryland. "My focus wasn't as much in building things as it was a way of thinking and a paradigm for problem solving," he told the American Society of Mechanical Engineers. "Engineering provides a strong math and science backbone, and also a framework for analysis. You learn to look at problems by breaking them into their component parts and then putting them back together in a sensible way."

Female Rap Artist Rah Digga
The lone female rapper of the Flipmode Squad graduated with a degree in electrical engineering from the New Jersey Institute of Technology. "I was a wiz in physics and calculus," Rah Digga explained in a 2010 interview with AllHipHop.com. "Math and science were my strongest subjects. It was the lyrical stuff that ended [up] making me pick up a career in it. Writing verses is almost mathematic for me."

Actor Dwayne "The Rock" Johnson
The former WWE wrestler attended the University of Miami and graduated with a degree in physiology. After being passed over in the NFL draft due to a back injury, Johnson decided to pursue a career in wrestling.

R&B Diva Syleena Johnson
Twenty-one years after leaving college to pursue a career in music, Johnson returned to school and earned a degree in nutritional science from Kaplan University. "I got into nutrition when I met my husband, who at the time was a professional basketball player, and [I] was experiencing a yo-yo effect with my diet," the R&B singer told Black Fitness Today. "So I met this dietitian who I fell in love with named Julie Burns…she introduced me to organics and the importance of proper nutrition and I just learned so much and lost a whole lot of weight."

Baltimore Ravens Football Star John Urschel
The Ravens' offensive lineman earned his math degree from Pennsylvania State University, graduating with a 4.0 GPA. While playing in the NFL, Urschel also served as a math teacher at the university. The "mathlete" is currently pursuing a Ph.D in mathematics from the Massachusetts Institute of Technology.

Singer Songwriter Crystal Waters
The house music singer and daughter of famed jazz musician Junior Waters earned degrees in business and computer science from Howard University. Afterward, she pursued a career in music.

American Actor, Director and Producer Nate Parker
This breakout actor graduated with honors from the University of Oklahoma with a degree in management science and information systems. Though Parker briefly worked as a computer programmer spending his days "in a cubicle writing code," he ultimately decided to pursue acting after he was discovered at a modeling gig with his girlfriend.

Mike Judge

You may know him as the mastermind who created hilarious TV shows such as Beavis and Butthead, King of the Hill, and Silicon Valley. But before he was making hit TV shows, Judge earned his degree in physics from the University of California in San Diego in 1986. His first job out of college was as a computer programmer, but he left for the entertainment industry in 1989 and his career took off.

Danica McKellar

Go back to the year 1988 and you might recall Winnie Cooper, aka Kevin Arnold's ongoing love interest from the TV show The Wonder Years. Danica played the role of Winnie from 1988-1993 before getting accepted at UCLA where she earned her Bachelor of Science in mathematics with top honors in 1998. Danica has since written a number of books aimed at inspiring young girls to pursue math and other STEM subjects, including Math Doesn't Suck: How to Survive Middle School Math Without Losing your Mind or Breaking a Nail.

Mayim Bialik

You might recognize her as Dr. Amy Farrah Fowler from the hit show Big Bang Theory. But before Mayim was playing a neurobiologist on television, she was practicing her trade in real life. After her early role on the TV show Blossom was over, Mayim was accepted to several prestigious colleges, including Harvard and Yale, but chose UCLA and earned her BS and, in 2007, her doctorate in neuroscience. In 2010 she began acting full-time once again.

Brian May

The crazy-haired lead guitarist of Queen is living proof that even the most bohemian musicians can be science geeks at heart. Before achieving international success with his bandmates during the 1970s, May studied physics and mathematics at the Imperial College of London, where he graduated with honors. May also helped found Asteroid Day, an annual global awareness movement to help protect the Earth from asteroids.

Lisa Kudrow

Kudrow, aka Phoebe Buffay, aka your favorite guitar-strumming masseuse from the hit show Friends, may have played the ditziest character on one of the top sitcoms of the nineties, but in real life she proved herself one smart cookie. Growing up, Kudrow's father had worked in the medical field, focused on researching headaches. Because of this, Kudrow followed her father's footsteps at Vassar College where she earned her Bachelor of Science in biology. After that, she worked on her father's staff for eight years before finally breaking into the acting world.

Donald Sutherland

Donald Sutherland is a living legend in entertainment with a film career spanning over 50 years and including roles in everything from the original version of The Italian Job to recent hits like The Hunger Games. Before that, Sutherland studied at the University of Toronto, where he double majored in engineering and drama. After graduating, Sutherland decided he didn't want to be an engineer and left Canada for England to study at the London Academy of Music and Dramatic Art in 1957. The rest is cinematic history.