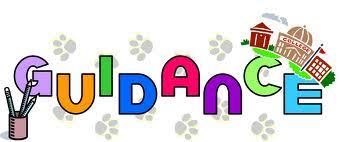 School Counseling Staff

Ms. Celeste Bernard

754-321-7671
WHISPERING PINES SCHOOL

GUIDANCE PROGRAM

Whispering Pines School provides a guidance program to every student. Every child has access to the guidance services and to school counselors and will be treated equitably. Program components include assistance with academic and career information for future planning, test score interpretation, registration, scholarship and financial aid, personal social development, test anxiety and many other topics that address the concerns and needs of the Whispering Pines school community as students transition from high school to the real world.

Counselors regularly visit classrooms and work with students individually to assist them in achieving their potential. We encourage parents to get involved with their student's education and speak with a guidance professional for assistance. This includes the 1 guidance counselors and 2 ESE specialists.

Parents and students may keep up-to-date and informed of "happenings" in guidance through our School News, on the front page of this website.


How to Access a School Counselor For You and/or Your Child:


Whispering Pines School is committed to providing excellent customer service.

Our counselors keep regular hours; however, they are often in a classroom, in a group, with students and parents, where they are not always able to assist immediately. Should parents wish to contact a counselor, please call 754-321-7650 to make an appointment with the assigned counselor. In nearly all circumstances, during school days, assigned counselors will attempt to return phone calls before the end of the day. All Counselors may be reached at 754-321-7650.

REGISTRATION:

All registration information will be verified when new students register at Whispering Pines School. School Board policy mandates that students who attempt to enroll in WPS, and our school is not their assigned school, will be immediately withdrawn and enrolled in their home school. Be aware that those parents who register at Whispering Pines School fraudulently could be prosecuted. Falsifying address information is a misdemeanor. Please click this link to access registration information and forms.

BRACE:

WPS' BRoward Advisor for Continuing Education is Mrs. Bueter. BRACE provides assistance with post-secondary planning, including college/university searches and application processes, financial aid and scholarship information, and career planning. Students may access BRACE by stopping into the Media Center during school hours to utilize the computer stations and resources available to make informed decisions and seek out opportunities. Mrs. Bueter is available by appointment.

ESE SERVICES:

Mrs. Valorie Hogan and Mrs. Vita Schioppa, are the ESE Specialists and can be contacted at 754-321-7678.