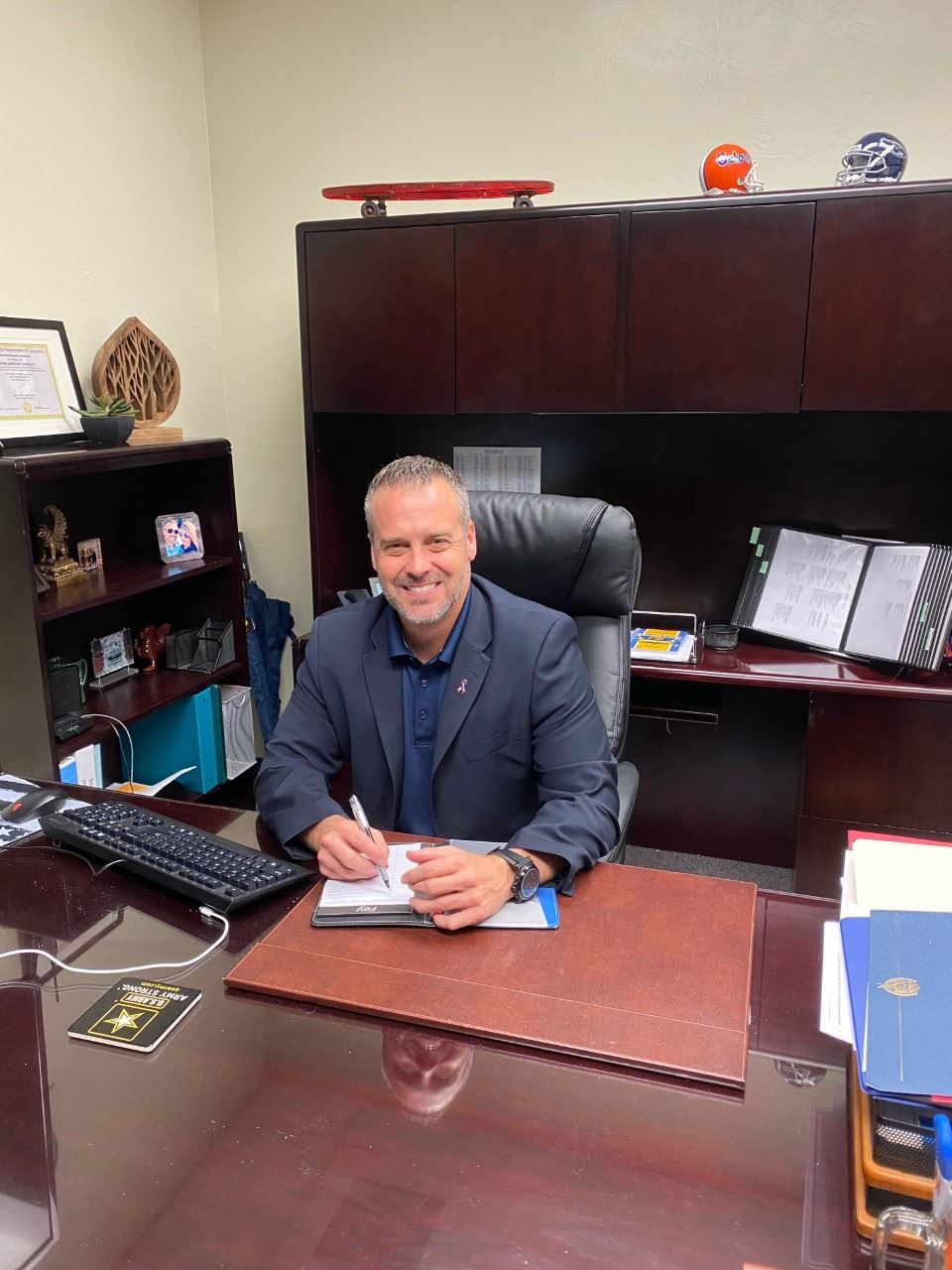 Steven Carruth, Principal
Welcome to Falcon Cove Middle School! As the proud principal of the Cove, it is my honor to serve the community and the educational needs of our students. During this challenging time, we are working hard to deliver the highest quality instruction possible for our students. We are proud to once again be an A rated school for the 2020-2021 school year! We know how hard our students, faculty, staff, and parents worked last year to make this possible.

As we open this year for face-to-face instruction, we are still dealing with many challenges posed by this global pandemic. Therefore, will continue to provide daily instruction through our CANVAS platform and we will use our TEAMS video conferencing for any students that may be directed to quarantine due to Covid-19. Although these uncertain times will bring new challenges, I have no doubt that our amazing students, staff, and families will overcome them, and we will continue to prosper academically this year. We are truly Stronger Together Falcons!

If there is anything that you need, please don't hesitate to reach out and let's have a great 2021-2022 school year!