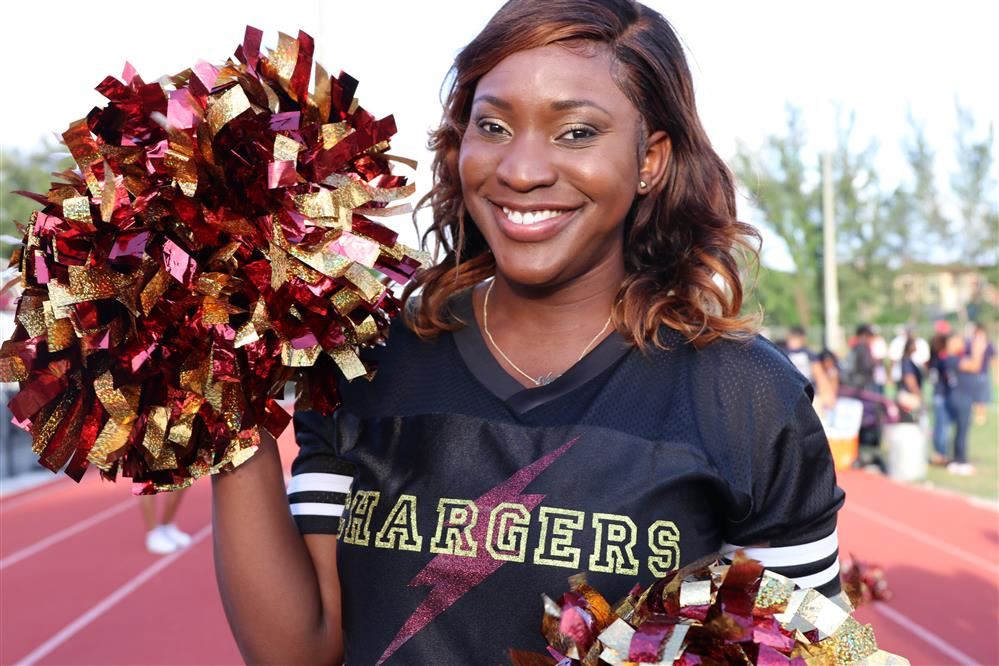 Competitive Cheerleading
Cheerleading Coach - Ms. Besnard Jean-Pierre

Ms. Besnard Jean-Pierre Head Cheerleading Coach, Hallandale High School. I have been employed as a full time, instructional teacher with SBBC since 2018. My coaching philosophy is anyone can be an athlete but it is more important to be a student-athlete. I stress the importance to all of the athletes that we must be successful in and outside of the classroom; we can't get it done on the field, if we are not getting it done off of the field.

It is my hope as the cheer coach for HHS, to help build school pride and spirit and honor the legacy of our school, The Hallandale High School Chargers. Let's Go, Chargers!