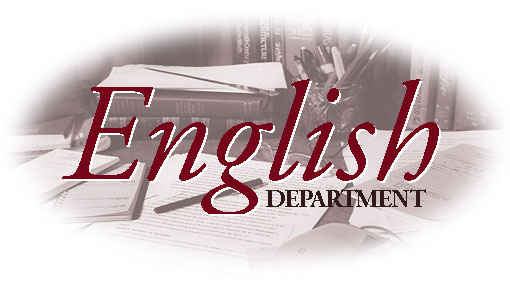 Welcome to the English Department!

Welcome to the English Department at Hollywood Hills High School. Here you will find teachers and students who cultivate creativity, actively appreciate the beauty and power of great writing, and consistently strive to connect the art of writing and literature with life. Our students graduate with not only a substantial knowledge of literature and excellent writing abilities, but also the general critical reading, thinking, and communication skills necessary to make a mark on the world in whatever way they see fit.

We embrace the power of language—written and spoken—to enrich our lives. Fundamentally for us, words matter, deeply and dearly. If you agree, we welcome you—whether you are a prospective student, a current one, or one of our thousands of alumni…or just someone glancing in.

Sincerely,

Ms. Carmen Natal

Department Chair

About Us

The English Department encompasses all components of the communication process--reading, writing, speaking and listening. The fundamental goal is to develop effective communication skills that will serve as tools for acquiring and applying other skills and knowledge. To communicate is to participate in an active, purposeful process that results in shared meaning.

Because the communication skills are interrelated and interdependent, they are taught concurrently and reinforced continuously. Effective language instruction is balanced between the two expressive processes of speaking and writing.

Students need to communicate, to engage in purposeful discussions in order to make meaningful connections with what they are learning. The Hollywood Hills High School English classrooms provide a supportive environment for our students as they express themselves and engage in discussion to develop and refine their communication skills.

In the meantime, teachers deliver instruction appropriate for all learners, using a variety of resources, assessments, and technology.

Assessments and Technology

Speaking of using assessments and technology as resources for the delivery of instruction, let's take a look at how technology and assessmsnts can serve as tools for developing reading and writing skills. The Standardized Assessment Test (SAT) has teamed up with technology-based Khan Academy to support reading and writing instruction.

Let's take a look at how this works. In the two tutorials below, we walk through SAT Reading and Writing questions, both as passages and in focusing on the specific skills students need. These are examples of skills sets split by difficulty level on the SAT. After checking out these video tutorials, visit the Khan Academy for more Reading and Writing tutorials focusing on specific writing and reading skills. Afterwards use Official SAT Practice on Khan Academy to answer practice questions tailored just for you. All free!
Students...

So, what do you think? Impressed? Ready for more? Want to do well in the SAT? Maybe just curious? Click on the links to Khan Academy and SAT above or on the links menu at left. By the way, there is an app for that (practicing for the SAT)! Warning: Visiting that website will eliminate any excuse not to practice for the SAT! An app for practicing for the SAT? How does that work? Funny you should ask!
Onward...

Purpose of the Department

to promote academic rigor and student achievement
to establish positive relationships between students and teachers
to use effective instructional strategies
to expose students to a variety of literary genres from different periods and cultures
to develop writing styles appropriate to various audiences and purpose
to foster a love of reading

Mission of the English Department

The overall mission of the English Department is to promote literacy--specifically the ability to read, write, and think critically. This mission includes the fostering of such technological literacy as information retrieval, research, and communication. Literate individuals can gather, analyze, and communicate information effectively as well as think creatively and draw independent conclusions--skills that are the cornerstone of a healthy democracy and key to the future of an urban area in an increasingly information-based economy.

The Department fosters these goals through instruction in all areas of literatures written in English and in the production and reception of a variety of texts, including academic and creative. These goals thread through the Department's wide range of programs and interests: from our contributions to general education, where students are introduced to the skills of critical thinking, reading, and writing; to the a focus on cultural and literary traditions, as well as skills of analysis, criticism, and written argument; to the study of rhetoric and composition, where we are training the next generation of writers, teachers, leaders, and life-long learners.