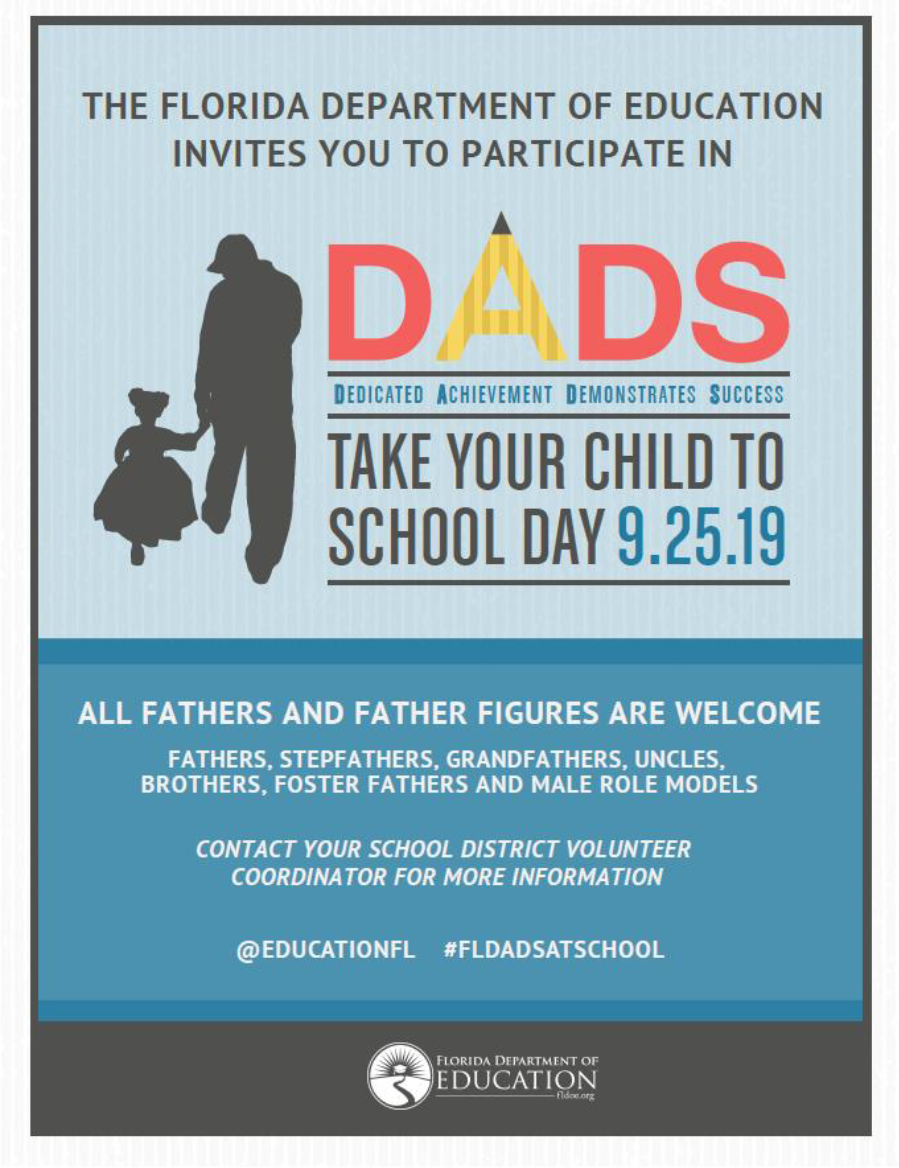 District participates in Dad take your child to school day
WHO:

Broward School Board Members, Broward County Public Schools (BCPS) Office of Family and Community Engagement, 5000 Role Models of Excellence, Fathers, Stepfathers, Grandfathers, Uncles, Brothers, Foster Fathers, Male Role Models, Staff and Students

WHAT:
The BCPS Office of Family and Community Engagement spearheads the District's participation in the Florida Department of Education's fifth annual "Dads Take Your Child to School Day" on Wednesday, September 25, 2019. Fathers, stepfathers, grandfathers, uncles, brothers, foster fathers and other male role models are invited to take their child to school, and to get involved in their child's education.

WHY:
Dads Take Your Child to School Day is observed annually in September in Florida's schools. The initiative, which will be celebrated in elementary schools across the District, serves to highlight and support fatherhood engagement in education by helping schools foster this important connection with fathers and father figures throughout the school year.

MEDIA ARE INVITED TO COVER THESE EVENTS.