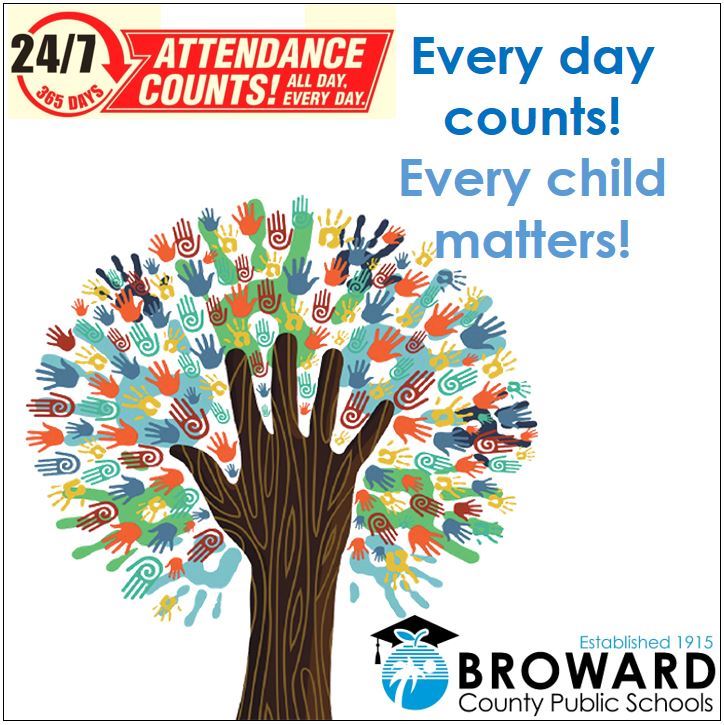 Attendance / Absence Reporting
Regular school attendance is important to a child's success in school. No amount of make-up class work can substitute for the instruction and interaction provided during the school day. Parents must report an absence the day before, the day of, or within two school days following the absence, or the absence will be considered unexcused. Attendance must be reported by email, telephone, or written note.

Parents may excuse a child's absence by sending an email directly to our attendance manager (and copy the teacher) at: Tropicalattendance@browardschools.com Parents may also choose to use the direct 24-hour attendance line at (754) 323-7752 or provide a written note to the teacher excusing the child's absence. The email, phone call, or note must include the child's name, classroom teacher's name, the date(s) of absence, the reason for the absence, and the parent's name excusing the absence.

Please click here to view Attendance Counts video.