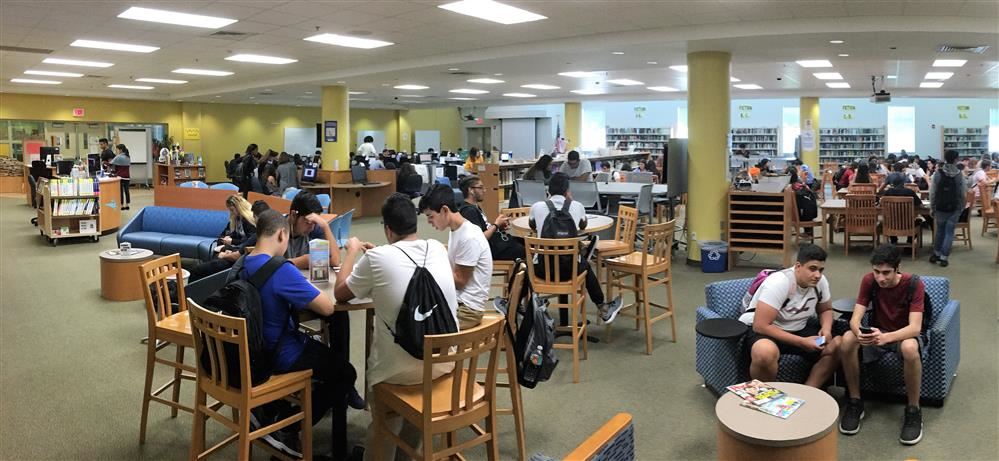 Welcome
West Broward High School Media Specialist

Norma Tchir, NBCT

The West Broward High School Library Media Center is a spacious, welcoming, technologically enriched, state-of-the art facility. It is home to over 26,000 print books, 1,300 e-books, 25 periodicals, 40 computers, and excellent electronic resource databases.

The WBHS Library Media Center seeks to enhance students' learning experiences across the curriculum by integrating media literacy education and effective use of educational technologies. The collection consists of print, non-print, and online resources that are selected to support personal growth as well as courses of study in various curriculum areas.

Availability and location of books can be accessed through the automated circulation system, DESTINY. Most of our subscription databases are also available from home. Please see our Library Media staff for password information.