The Anti-Defamation League (ADL)]

a leader in the development of materials, programs and services, builds bridges of communication, understanding and respect among diverse groups. Access their resources by clicking here.
The Inclusi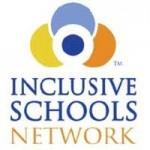 ve Schools Network ]offers a forum for educators, students, family, and community members to share experiences and ideas with each other. It is important for the Inclusive Schools Network to model an inclusive approach in welcoming and valuing all perspectives and opinions regarding the practice of inclusive education. Access their resources by clicking here.

Whether you think or know that your teen has sexual identity issues – research studies show that how you handle the matter can make a huge difference in your child's life. SunServe has resources and services to help!
Teaching Tolerance

offers a place for educators to find thought-provoking news, conversation and support for those who care about diversity, equal opportunity and respect for differences in schools. Visit their website by clicking here.