Return to Headlines
Western High School Hosts 20th Anniversary 9/11 Memorial Ceremony
September 9, 2021
WHO:
High School students, staff, representatives from local fire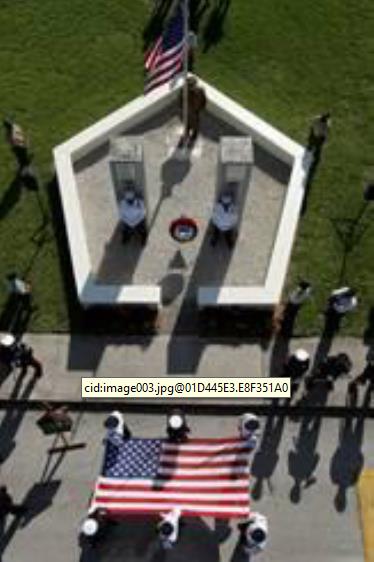 rescue departments and law enforcement agencies.
WHAT:
Western High School Hosts 20th Annual 9/11 We Will Never Forget Memorial Ceremony, which pays tribute to the heroic men and women who lost their lives on September 11, 2001.

WHEN:
Friday, September 10, 2021, at 9:30 a.m.
WHERE:
Western High School
1200 SW 136th Avenue
Davie, FL 33325
WHY:
Students at Western High School will come together to pay homage to the thousands who lost their lives on September 11, 2001. Since 2002, the school has marked this day with a student constructed memorial, which has served as a symbol for Western High students to host the We Will Never Forget ceremony. The monument replicates the Twin Towers, surrounded by the Pentagon, with a flagpole placed in the outline of the state of Pennsylvania. Local fire departments and law enforcement will participate in the We Will Never Forget ceremony alongside Western High JROTC, choral singers, band and the Student Government Association.
For more information, contact: Derek Gordon, assistant principal, Western High School, 754-323-2414.


MEDIA ARE INVITED TO COVER THIS EVENT.
###
ABOUT BROWARD COUNTY PUBLIC SCHOOLS
"Committed to educating all students to reach their highest potential."
Broward County Public Schools (BCPS) is the sixth largest school district in the nation and the second largest in the state of Florida. BCPS is Florida's first fully accredited school system since 1962. BCPS has nearly 261,500 students and approximately 110,000 adult students in 241 schools, centers and technical colleges, and 93 charter schools. BCPS serves a diverse student population, with students representing 170 different countries and 147 different languages. To connect with BCPS, visit browardschools.com, follow us on Twitter @browardschools, on Facebook at facebook.com/browardschools.com and download the free BCPS mobile app.he free BCPS mobile app.