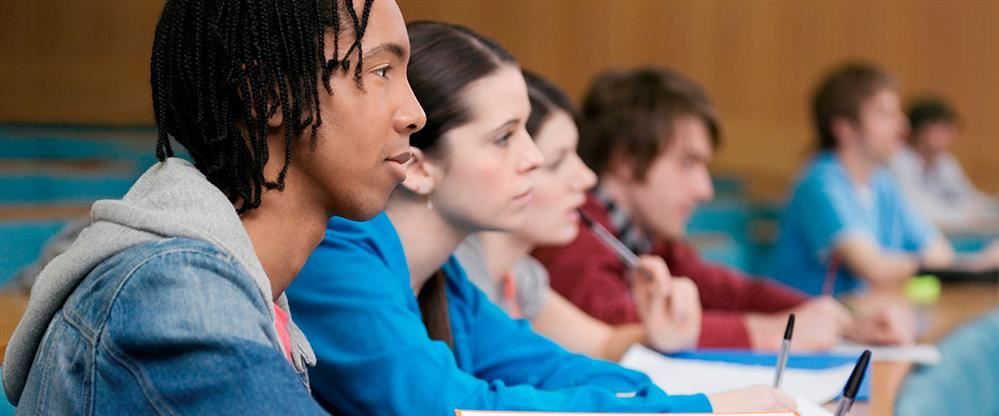 So you want to register your child in a Stranahan High School Magnet Program? No problem! Below is a checklist to help the registration process go as smoothly as possible. When you arrive at Stranahan High School to register, please be prepared to present valid documentation for the following requirements:
PROOF of RESIDENCE

Submit current proofs of residence from the table below, based upon your type of residence

If you OWN or RENT your residence:

Submit one document from both Columns A and B

If you SHARE the housing of another person who owns/rents the home:

Both the registering parent and owner/renter of the residence complete a notarized Affidavit of Shared Residence Form:
English | Spanish | Haitian/Creole | Portuguese; and,

The owner/renter of the residence must submit 1 document from both Columns A and B

AND

The registering parent must submit two documents from Column B.

If you answer "yes" to certain residency questions on the Student Registration Form you may qualify for the HOMELESS Education Program (HEP) under the McKinney-Vento Act.

The school will provide a referral to the district's Homeless Education Liaison and, if qualified, the student will be eligible for immediate services.

Students registered under the McKinney-Vento Act must re-enroll each school year.

All documents must be current, valid, and include the residential address used for enrollment.

COLUMN A

COLUMN B

Property tax bill

Homestead exemption card

Deed

Mortgage statement

Home purchase contract

Notarized lease agreement

Utility bill (i.e., electric, water, waste)

Telephone or cellular phone bill

Verification of Tenancy letter from the homeowners or condominium association

Declaration of Domicile Form from the County Records Department

Florida drivers license

Florida identification card

Automobile registration

Automobile insurance

Credit card statement

Two consecutive bank account statements

U.S. Postal Service confirmation of address change request

CHARTER SCHOOLS, PRIVATE SCHOOLS or OUT OF COUNTY PUBLIC SCHOOLS

COMING FROM CHARTER SCHOOLS, PRIVATE SCHOOLS OR

OUT OF COUNTY PUBLIC SCHOOLS

*Please bring the following ADDITIONAL items to registration:

Copy of most recent report card (First Semester)
3. Birth Certificate (copy)
4. Blue or White 680 Health Immunization Form (original)
5. Physical Form (original dated within the year)

PROOF of MEDICAL EXAM

Students enrolling in a Florida public school for the first time must submit evidence of a medical examination performed within the twelve months prior to the initial enrollment.

PROOF of IMMUNIZATION

Submit a Florida Certificate of Immunization Form (Form DH 680).

SCHOOL RECORDS

Submit the most recent report card and/or transcript needed for appropriate grade level placement

or

Complete a Release of Information Form and your school will request the appropriate educational records from all previous educational programs.

RELEASE of INFORMATION FORM

*WARNING

Schools have the right to verify any information provided by the student and/or the student's parent(s).

A student whose parent(s) submit fraudulent information in an attempt to attend a school to which the student is not assigned shall be immediately withdrawn by the school and must be registered and enrolled in the appropriate boundaried school.

Whoever knowingly makes a false statement in writing with intent to mislead a public servant in the performance of his or her official duty, shall be guilty of a misdemeanor of the second degree, punishable by law (F.S. 837.06) or guilty of perjury by false written declaration, a felony of the third degree (F.S. 92.525).