Return to Headlines
BCPS 6th Annual Above the Influence March and Rally
March 8, 2019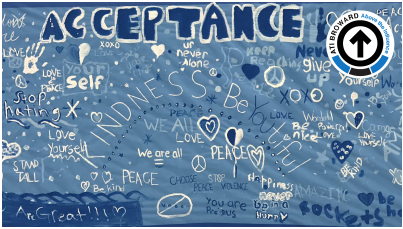 WHO:
Broward County Public Schools Students and Community Partners
WHAT:
Above the Influence is a national movement to encourage children to be themselves and not allow negative influences to affect them. The sixth annual Above the Influence March and Rally also celebrates students who persevere and succeed in the face of obstacles – choosing to rise above the negative pressures and influences. Following the march, a rally will include bands and students' performances.
WHEN:
Friday, March 15, 2019, 9 a.m.
WHERE:
City of Coral Springs Sportsplex
2501 Coral Springs Drive
Coral Springs, FL 33065
WHY:
The annual Above the Influence March and Rally bolsters students' confidence in standing up to negative pressures and influences, such as peer pressure, bullying and fighting, drugs and alcohol, discrimination and racism, and other destructive behaviors and attitudes. In focusing on the positive influences in their lives, students celebrate their choices to live "Above the Influence."
Community partners include Action Promotion, Children Services Council, City of Coral Springs, Department of Juvenile Justice, EverFi, Feeding South Florida, Florida Department of Health in Broward County – Students Working Against Tobacco (SWAT), Florida Health of Broward County, Hanley Foundation, Memorial Healthcare System of Broward County, Safe Landing, Inc., Supreme Roofing & Construction, United Way Commission on Behavioral Health & Drug Prevention and US Foods.

MEDIA ARE INVITED TO COVER THIS EVENT.


###
ABOUT BROWARD COUNTY PUBLIC SCHOOLS
"Committed to educating all students to reach their highest potential."
Broward County Public Schools (BCPS) is the sixth-largest school district in the nation and the second-largest in the state of Florida. BCPS is Florida's first fully accredited school system since 1962. BCPS has more than 271,500 students and approximately 175,000 adult students in 234 schools, centers and technical colleges, and 88 charter schools. BCPS serves a diverse student population, with students representing 204 different countries and 191 different languages. Connect with BCPS: visit the website at browardschools.com, follow BCPS on Twitter @browardschools and Facebook at facebook.com/browardschools, and download the free BCPS mobile app.