Return to Headlines
Summer Learning Experience 2021
Ensure your child is ready for the 2021-2022 school year by enrolling in Summer School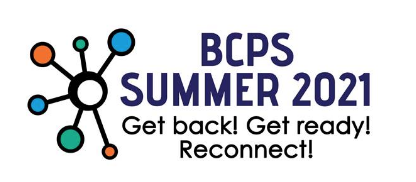 (ENGLISH) BCPS Summer Programs and Services Request Form
(SPANISH) BCPS Summer Programs and Services Request Form
(HATIAN CREOLE) BCPS Summer Programs and Services Request Form
(PORTUGUESE) BCPS Summer Programs and Services Request Form
Broward County Public Schools is excited to announce BCPS Summer 2021, Get Back! Get Ready! Reconnect! – a summer experience open for all students in kindergarten through 12th grade. The summer experience aims to prepare students for the upcoming school year – with specialized programs to ensure they are on track academically, have opportunities to make up missing coursework or credits, enjoy a variety of elective courses, and for many students – the chance to get reacquainted with friends and teachers.
BCPS Summer 2021 is a free six-week program spanning June 21 – July 29, 2021. Classes will be held at schools across the District Monday through Thursday, for four hours each day. BCPS certified teachers will provide face-to-face instruction and Centers for Disease Control and Prevention guidelines will be followed, including mandatory mask-wearing, physical distancing, and other health and safety protocols. Additionally, the District is partnering with several local organizations to offer morning and afternoon childcare, opportunities for enrichment or sports-related activities, each afternoon, to round out a full-day experience for students. These activities may be fee-based, depending on the service.
While the 2021 summer experience is new this year, existing summer programs such as Extended School Year for Students with Disabilities, Voluntary Pre-Kindergarten and Third Grade Reading Academy are also being offered for eligible students, based on their individual needs.
Transportation will be offered to eligible students. Meals will be available to all students.
Details on the 2021 summer experience are still being finalized, but parents and guardians are encouraged to make plans for their child to attend as space is limited. Schools will contact families with more information on the registration process. In addition, watch for the BCPS Summer 2021 website coming soon.
BCPS looks forward to welcoming students to Summer 2021, so they can Get Back! Get Ready! and Reconnect!