Return to Headlines
Inspiring Students to Pursue High-Tech Careers - You're Invited to Cover TechGateway Day on Tuesday, January 31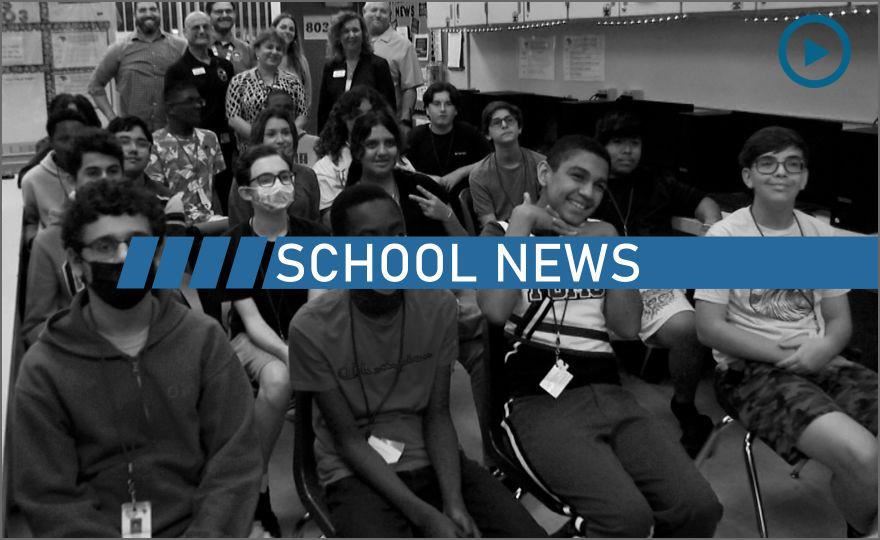 Watch the Inspiring Students' at Forest Glen Middle School Pursue High - Tech Careers.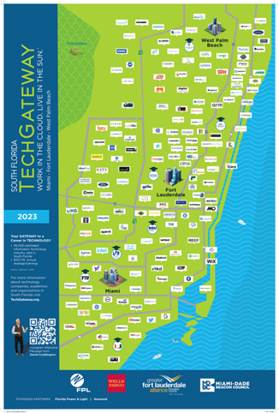 Students across Broward County Public Schools (BCPS) are getting a jump-start on exploring careers in local technology companies, thanks to TechGateway Day. The annual event provides opportunities for industry leaders to visit schools to raise awareness about the high-tech, high-demand, and high-paying positions available in South Florida's technology sector.
TechGateway Day takes place on Tuesday, January 31, 2023, and is a collaboration between BCPS and the Greater Fort Lauderdale Alliance – Broward County's official economic development partnership. Among the companies participating in TechGateway Day this year: Hotwire Communications, SiriusXM, Peak Activity, LAN Infotech and Regal Unicorn.
Media are invited to cover the TechGateway Day activities at Forest Glen Middle School, 6501 Turtle Run Boulevard, Coral Springs, Florida 33067, on Tuesday, January 31, at 11:15 a.m. Representatives from Peak Activity, a digital transformation and technology services company, are planning a fun and exciting day for the students centered on emerging technology.
To further spotlight the array of technology industries located in Broward, Miami-Dade and Palm Beach counties, 2023 TechGateway maps were distributed by the Alliance to all BCPS middle and high schools. This was made possible through support from FPL and Wells Fargo.
To learn more about TechGateway Day, visit techgateway.org.
###
ABOUT THE ALLIANCE:
The Greater Fort Lauderdale Alliance (www.gflalliance.org) is Broward County's official public/private partnership for economic development. Its mission is to lead Broward County in building a stronger and more diverse economy by stimulating the creation of new jobs and capital investment while facilitating the growth and retention of businesses in Broward County. Services offered by the Alliance include assistance with business relocation or expansion and site selection; incentive programs and information; market research; and serving as a liaison for workforce development between CareerSource Broward, educational institutions and the business community. To learn more, call (954) 524-3113.
ABOUT BROWARD COUNTY PUBLIC SCHOOLS
"Educating all students to reach their highest potential."
Broward County Public Schools (BCPS) is the sixth largest school district in the nation and the second largest in the state of Florida. BCPS is Florida's first fully accredited school system since 1962, serving more than 256,000 students and approximately 110,000 adult learners in 240 schools, centers and technical colleges, and 90 charter schools. BCPS supports a diverse student population representing 170 different countries and speaking 147 languages. To connect with BCPS, visit browardschools.com, follow us on Twitter @browardschools, on Facebook at facebook.com/browardschools, and download the free BCPS mobile app.