Return to Headlines
BCPS Summer 2021: Get Back, Get Ready, Reconnect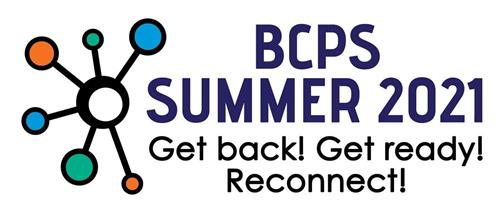 Greetings Riverland Elementary School parents and guardians:
This summer, your child will have the opportunity get back on track academically, get ready for the upcoming school year, and reconnect with their friends, peers, and teachers. This opportunity is available through Broward County Public Schools' Summer 2021, Get Back! Get Ready! Reconnect! – a summer experience that's open to all current kindergarten through twelfth grade students
Unfortunately, our records indicate that many children are not making adequate academic progress and may be retained in their current grade level. To help remedy the situation, I want to personally invite your child to get back, get ready and reconnect with their friends and teachers during BCPS Summer 2021, a free six-week summer experience that can help them accelerate their learning in a face-to-face setting ahead of the next school year.
Summer 2021 classes take place at Stephen Foster Elementary, beginning Monday, June 21st through Thursday, July 29, 2021. Classes will be held Monday through Thursday, from 9:30 AM to 1:30 PM. Certified teachers will provide face-to-face instruction and CDC safety guidelines will be followed including mandatory mask-wearing, physical distancing, and other health and safety protocols.
Transportation is available to students who live more than two miles from their boundaried school's summer program location or within a hazardous walking zone. Breakfast and lunch meals will be provided and before and after school childcare services are available for participating students.
Please note that seats are limited, so we encourage you to act quickly and register your child using the Summer Programs Registration Microsoft Forms Link below.
For more information, please access the flyers via the links below or contact our school at (754) 323-7200.
Riverland Elementary School looks forward to welcoming your child to Summer 2021, so they can Get Back! Get Ready! and Reconnect!
Please access the flyers below for additional information.
Mr. Gil
Principal