Return to Headlines
BCPS Selected to Join Verizon Innovative Learning Schools Program
February 25, 2020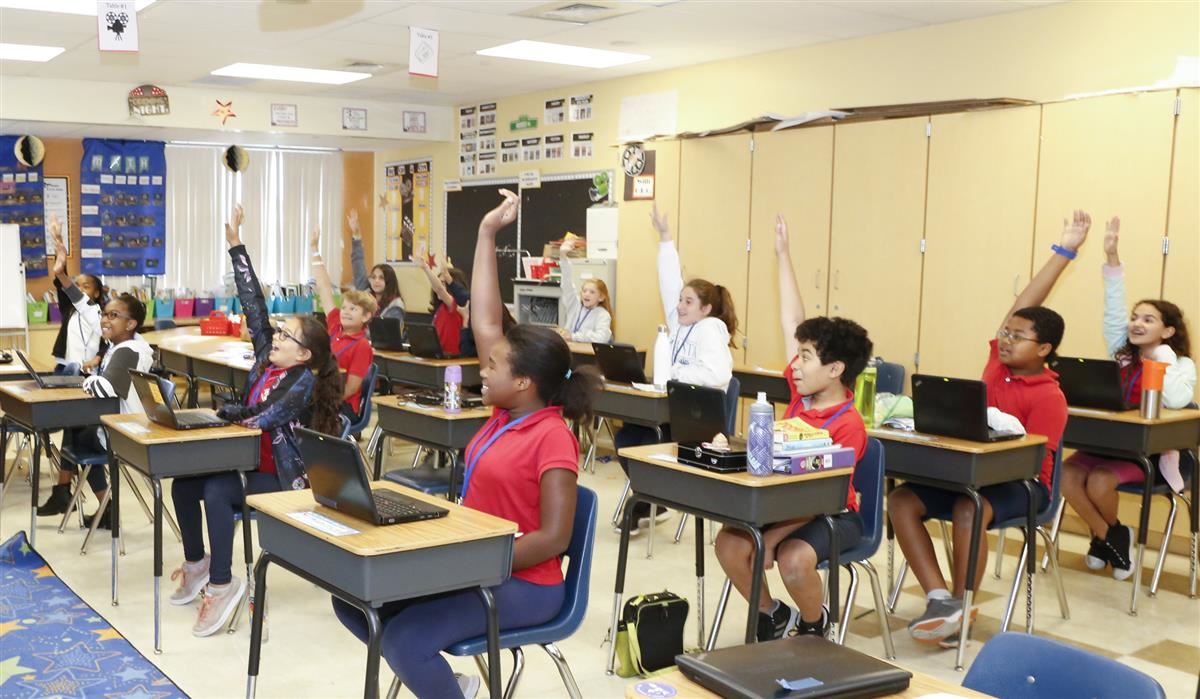 Broward County Public Schools (BCPS) has been selected to join Verizon Innovative Learning Schools, the education initiative of the Verizon Foundation, which addresses barriers to digital inclusion by providing free technology, access and innovative learning programs that transform students' lives while revolutionizing learning. As part of the program, Verizon will equip every student and teacher at five middle schools with an iPad and up to a four-year data plan on each device to empower 24/7 learning. The five schools are Glades Middle School, Margate Middle School, McNicol Middle School, New Renaissance Middle School and Nova Middle School.
The comprehensive education package includes access to technology-rich curricula that provide a personalized learning experience and extensive professional development for teachers. The Verizon Innovative Learning program also provides each school with a full-time, dedicated technology coach from Digital Promise to train teachers on effectively integrating technology into all aspects of learning, across all subjects.
Since 2014, Verizon, in partnership with Digital Promise, has launched this initiative in 152 middle schools nationwide. The program aims to enhance student engagement and improve student academic performance.
"This is an incredible opportunity for our students to further develop their technology proficiency and problem-solving skills, BCPS Superintendent Robert W. Runcie said. "For many of our students who don't have this accessibility at home, this levels the playing field and gives them the tools and skills they need to expand their digital literacy and continue learning beyond the classroom."
Over the course of the initiative, Verizon Innovative Learning will also provide opportunities for students to learn emerging technologies such as augmented and virtual reality, artificial intelligence, 3D design and the Internet of Things.
###
ABOUT BROWARD COUNTY PUBLIC SCHOOLS
"Committed to educating all students to reach their highest potential."
Broward County Public Schools (BCPS) is the sixth-largest school district in the nation and the second-largest in the state of Florida. BCPS is Florida's first fully accredited school system since 1962. BCPS has nearly 270,000 students and approximately 175,000 adult students in 241 schools, centers and technical colleges, and 89 charter schools. BCPS serves a diverse student population, with students representing 204 different countries and 191 different languages. To connect with BCPS, visit browardschools.com, follow us on Twitter @browardschools, on Facebook at facebook.com/browardschools.com and download the free BCPS mobile app.
About Verizon Innovative Learning
Verizon Innovative Learning, Verizon's education initiative targeting Title 1 middle schools, addresses barriers to digital inclusion. The program provides free 1:1 devices, free internet access and a technology-driven curricula with the goal to transform the learning experience. Through exposure to cutting-edge technology, the program enables students to develop the skills, knowledge, and confidence needed to build an innovative workforce of the future. Since 2012, Verizon Innovative Learning has committed a total of $400 million in STEM education efforts in support of digital inclusion. In 2019, Verizon launched its first 5G-enabled Verizon Innovative Learning classroom, with the goal of 100 by 2021. For more information visit Verizon.com/Responsibility or find us onFacebook, Instagram or Twitter.