Return to Headlines
McNicol Middle School Named Finalist in National Middle School Kindness Challenge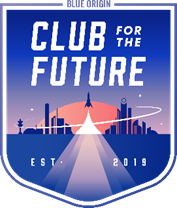 Broward County Public Schools (BCPS) congratulates McNicol Middle School for being named one of 10 national finalists in the Middle School Kindness Challenge. McNicol Middle was selected as a finalist from 600 schools across the country that participated. For being named a finalist, McNicol Middle receives $1,000 to support activities promoting kindness at the school.
"We are honored to be named a national finalist in the Middle School Kindness Challenge," said McNicol Middle School Principal Melissa Gurreonero. "We believe, we have the responsibility to not only educate our students with regards to academics, but to also support our students social and emotional needs to help them grow into positive members of our community. By fostering and teaching students about kindness, and its lasting impact on others, we are creating well-rounded citizens."
The goal of the Middle School Kindness Challenge is to improve school climates by providing a no-cost, user-friendly platform for teachers to access high-quality, easy-to-implement lessons that help students strengthen peer relationships, build empathy and develop a positive mindset.
As part of McNicol Middle's Kindness Challenge, students collected personal care items such as soap, toothbrushes, toothpaste, shampoo and conditioner for Broward County Outreach Center, which provides resources and support to the homeless and those in need. In addition, students participated in weekly classroom activities, such as One Word, in which students wrote down a positive word about another student – and then shared the note with the student. "Students enjoyed reading positive words about themselves and were happy to see their peers say positive things about them," said Melissa Goulet, McNicol Middle's Kindness Captain.
To learn more about the Middle School Kindness Challenge, visit kindnesschallenge.com
Pictured above: McNicol Middle School Students Participating in the Middle School Kindness Challenge
ABOUT BROWARD COUNTY PUBLIC SCHOOLS
"Committed to educating all students to reach their highest potential."
Broward County Public Schools (BCPS) is the sixth-largest school district in the nation and the second-largest in the state of Florida. BCPS is Florida's first fully accredited school system since 1962. BCPS has more than 271,500 students and approximately 175,000 adult students in 234 schools, centers and technical colleges, and 88 charter schools. BCPS serves a diverse student population, with students representing 204 different countries and 191 different languages. Connect with BCPS: visit the website at browardschools.com, follow BCPS on Twitter @browardschools and Facebook atfacebook.com/browardschools, and download the free BCPS mobile app.