Return to Headlines
Pathways to Careers in Law Program Launches Year Two At Fort Lauderdale High School
Pathways to Careers in Law Program Launches Year Two At
Fort Lauderdale High School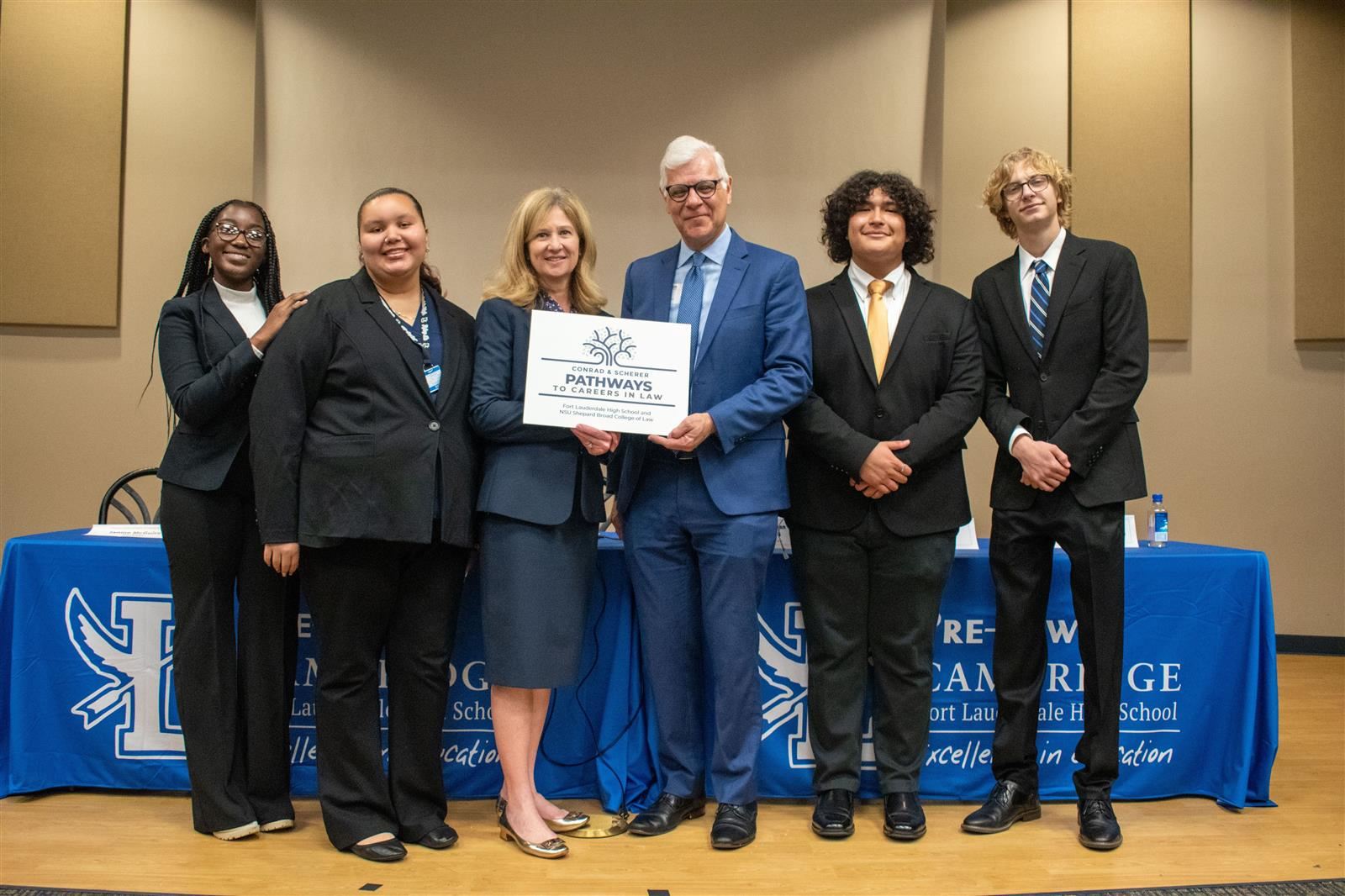 The Conrad & Scherer Pathways to Careers in Law program, in its second year at Fort Lauderdale High School, now includes a four-year scholarship for a student to pursue a bachelor's degree at Nova Southeastern University.
The collaboration between the Fort Lauderdale law firm, Nova Southeastern University's Shepard Broad College of Law (NSU Law) and Fort Lauderdale High Schools pre-law magnet program, also includes the selection of 12 Pathways Fellows from Fort Lauderdale High to participate in activities which include a tour of the law school, a visit to the Broward County Courthouse and a day at Conrad & Scherer. One Fellow will be selected for a paid summer internship at the Firm.
Congratulations to former Fort Lauderdale High student Brendan Garcia, currently a student at Broward College, for being selected as the first Pathways Fellow intern this past summer.
"The internship gave me real life work experience and a look at what practicing law is really like," Brendan said. "Everyone at the firm wanted me to succeed. It was a life-changing experience."
Janine McGuire, who leads the Pathways program and has been an attorney at Conrad & Scherer for the past 25 years, said the internship and now the added scholarship are part of the program's mission to give under-represented students the opportunity to experience the full continuum to a career in law, from high school through law school.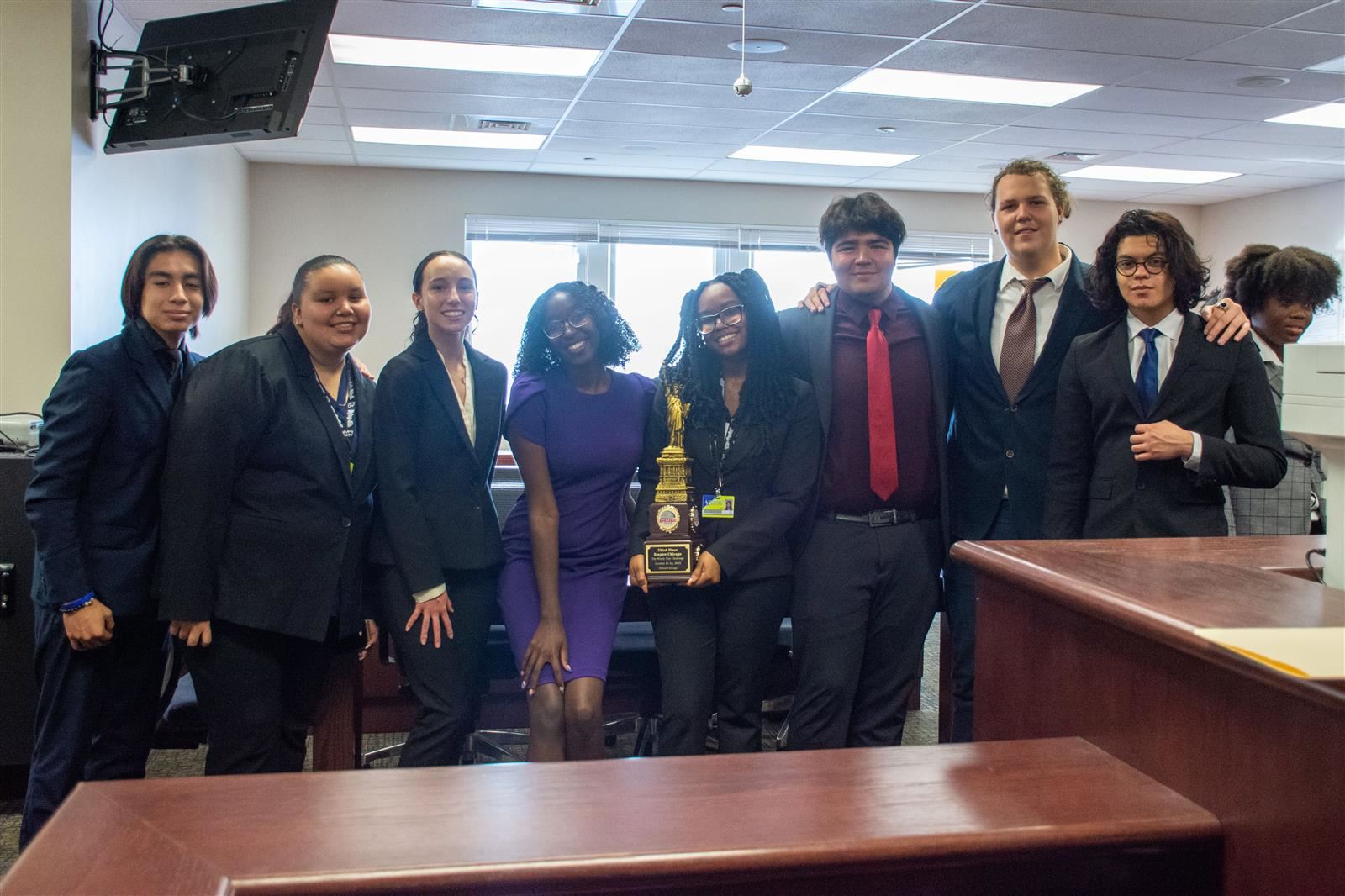 "We are thrilled to be able to add this important dimension to the Pathways program," she said. "These scholarships will help students see that a career in law is possible."
"NSU Law is excited about our continuing partnership with Conrad & Scherer," said José R. (Beto) Juárez Jr., Dean of NSU Law. "Our collaboration with them in the first year of the Pathways Program has already benefited Fort Lauderdale High School students who participate as well as NSU Law.
Dean Juárez noted, "Conrad & Scherer's generous support of scholarships for our undergraduate students who wish to pursue this new B.S. in Law major will assist us as we all work to diversify the legal profession."
"Collaborative efforts like this illustrate the value of the entire community coming together to support students," said Broward County Public Schools Superintendent Dr. Vickie L. Cartwright. "We salute Conrad & Scherer and NSU Law for demonstrating such a strong commitment to our high school students who dream of pursuing careers in law. It's a true demonstration of the power of public-private partnerships."