Return to Headlines
BCPS Receives $60,000 Grant to Support Students Using STEM for Social Good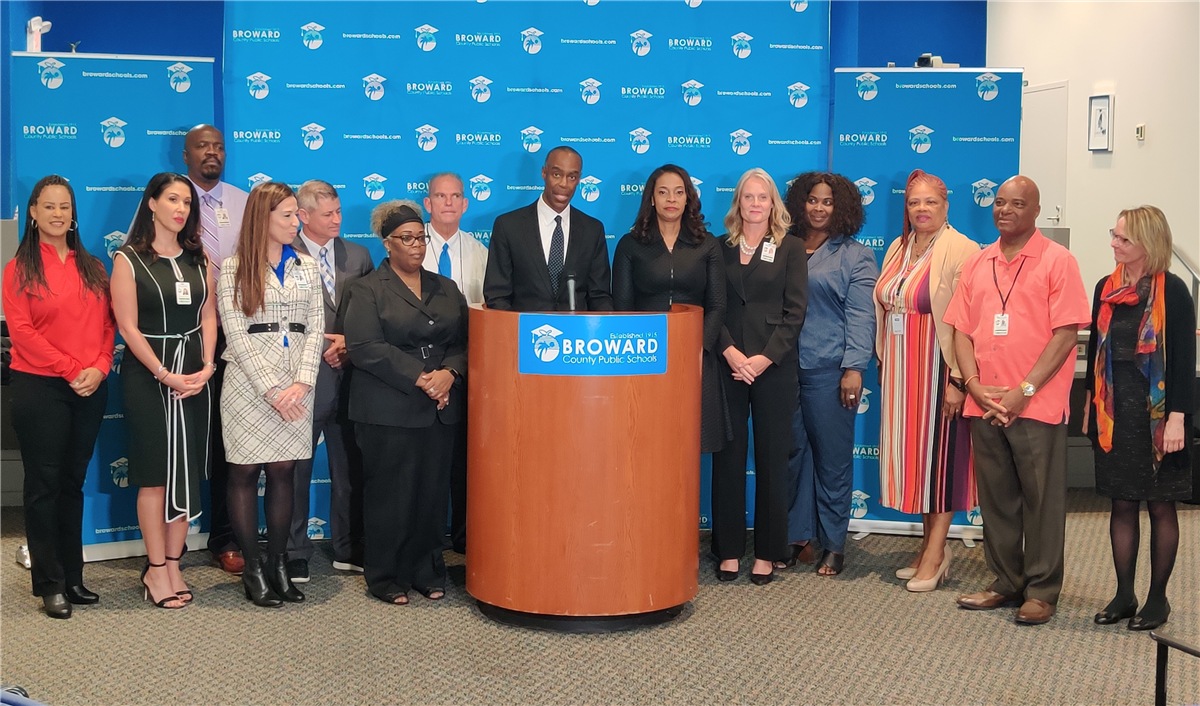 Broward County Public Schools (BCPS) is proud to receive a $60,000 grant from All Points North Foundation to support the District's #BrowardCODES for Social Good initiative, STEMpathy. As part of the STEMpathy initiative, middle school students in 30 schools are participating in clubs focused on supporting social and emotional learning experiences, while using computer science and STEM to solve real-world problems in their communities.
Students participating in STEMpathy work as teams to create their community projects, which may include developing a computer app, creating a physical device such as assistive technology for individuals with disabilities, or working on solutions related to the United Nations' sustainable development goals (providing clean water, reducing poverty, eliminating hunger, supporting quality education, creating peace and more).
This funding provides schools with the resources to implement the STEMpathy projects, develop prototypes, fund teacher stipends, offer professional development opportunities and host a showcase of student projects. The showcase takes place on May 4, 2019, 9 a.m. – 1 p.m. at Atlantic Technical College, Arthur Ashe, Jr. Campus. Media are invited to attend.
"Middle schoolers are using advanced technology to advance social causes for good," says Laura Staich, executive director, All Points North Foundation. "Support and investments in programs like #BrowardCODES prepare students for productive lives in the working world."
For more information on All Points North Foundation, visit allpointsnorthfoundation.org.
To learn more about the District's STEM + Computer Science programs, visit browardschools.com/STEM.
###
ABOUT BROWARD COUNTY PUBLIC SCHOOLS
"Committed to educating all students to reach their highest potential."
Broward County Public Schools (BCPS) is the sixth-largest school district in the nation and the second-largest in the state of Florida. BCPS is Florida's first fully accredited school system since 1962. BCPS has more than 271,500 students and approximately 175,000 adult students in 234 schools, centers and technical colleges, and 88 charter schools. BCPS serves a diverse student population, with students representing 204 different countries and 191 different languages. Connect with BCPS: visit the website at browardschools.com, follow BCPS on Twitter @browardschools and Facebook at facebook.com/browardschools, and download the free BCPS mobile app.