Return to Headlines
Here Comes the Bus is Arriving at Broward County Public Schools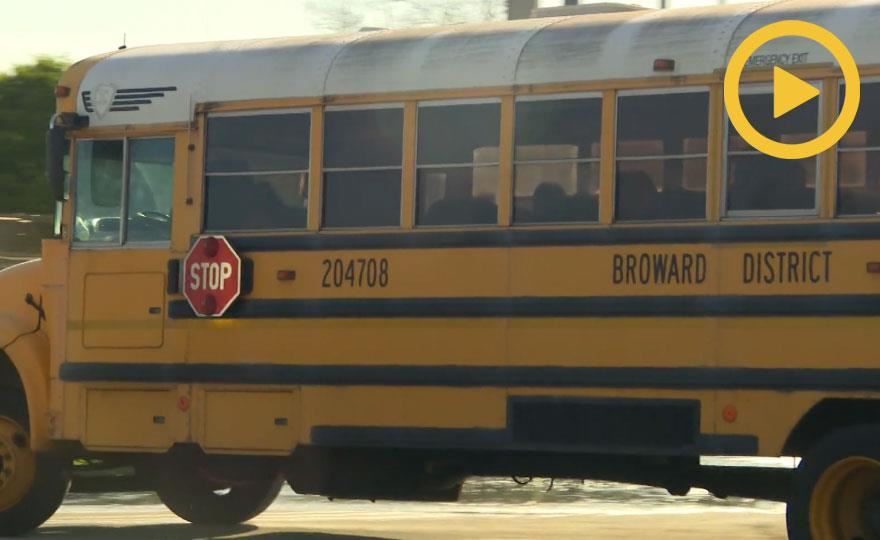 Watch Here Comes The Bus informational video
Here Comes the Bus is Arriving at Broward County Public Schools
(Spanish and English Interviews, B-roll Provided)
For Broward County Public School (BCPS) parents whose students use the District's Transportation Services, knowing when their child's school bus is arriving at the bus stop is about to get easier.
The BCPS Student Transportation and Fleet Services Department is excited to launch Here Comes the Bus on Thursday, September 15, 2022. The free and easy-to-use website and application allow parents and guardians to view the location of their child's school bus in real-time on a smartphone, tablet or personal computer.
Parents and guardians will use the School District code and student's last name and ID number to gain access to their student's bus only. The system is password-protected and available in English, Spanish and French.
Users will be able to sign up to receive notifications that:
Include the bus number, location and time of arrival at the bus stop

Can be customized to a radius of 250 feet to 2 miles from the bus stop location

Confirm the student's bus has arrived at the bus stop and at school, both before and after school.
Additionally, parents with multiple children can conveniently track each child's bus information within one account.
For more information and to obtain registration information, visit browardschools.com/HereComesTheBus.
###
ABOUT BROWARD COUNTY PUBLIC SCHOOLS
"Educating all students to reach their highest potential."
Broward County Public Schools (BCPS) is the sixth largest school district in the nation and the second largest in the state of Florida. BCPS is Florida's first fully accredited school system since 1962, serving more than 256,000 students and approximately 110,000 adult learners in 240 schools, centers and technical colleges, and 90 charter schools. BCPS supports a diverse student population representing 170 different countries and speaking 147 languages. To connect with BCPS, visit browardschools.com, follow us on Twitter @browardschools, on Facebook at facebook.com/browardschools, and download the free BCPS mobile app.