Return to Headlines
BCPS Celebrates Choose Peace/Stop Violence Week, September 19 – 23, 2022
BCPS Celebrates Choose Peace/Stop Violence Week, September 19 – 23, 2022
Students Take Part in Activities to Promote Peace and Kindness
Excellent Feature Stories and Photo Opportunities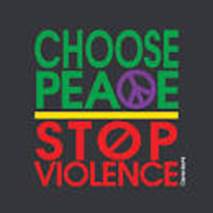 Broward County Public Schools, in partnership with the United Way of Broward County and the Children's Services Council of Broward County, is excited to take part in Choose Peace/Stop Violence Week, which is Monday, September 19 through Friday, September 23. This year's theme is Build peace. Grow positive community norms.
The annual initiative promotes peace, positive changes and kindness, It also aims to educate, engage and empower youth to take action to prevent bullying and youth violence, while improving school climates and students' academic achievements.
Activities at schools include making human peace signs, designing pinwheels for peace, creating outdoor artwork via chalk4peace, face painting with peace signs, participating in themed dress-up days, and much more. Media are welcome to cover events at the following schools (media must check in at schools' front offices):
School

Date/Time

Event description

Glades Middle School
16700 Southwest 48th Court Miramar, FL 33027

Wednesday, September 21
9 a.m.

Students will participate in face painting activities using the peace sign.

Schoolwide "Groovy Peace" Dress-Up Day

Westchester Elementary School
12405 Royal Palm Boulevard
Coral Springs, FL 33065

Wednesday, September 21
10:30 a.m.

Pinwheels for Peace – Students will be coloring pinwheels and placing them around campus.

The school's AKC-certified therapy dog, Zoey, will spend time with students.

Cooper City High School
9401 Stirling Road
Cooper City, FL 33328

Friday, September 23
1:20 p.m. (media should arrive by 1 p.m.)

Peace Pole Ceremony that includes students gathering in the formation of a Peace Heart, a Spoken Word presentation, and performances by the school's band and chorus.
The community can check out images of Choose Peace/Stop Violence Week activities on Twitter (@browardschools and @diversitybcps) and on Facebook (facebook.com/browardschools).
To learn more about Choose Peace/Stop Violence Week, visit browardschools.com/choosepeace.
###
ABOUT BROWARD COUNTY PUBLIC SCHOOLS
"Educating all students to reach their highest potential."
Broward County Public Schools (BCPS) is the sixth largest school district in the nation and the second largest in the state of Florida. BCPS is Florida's first fully accredited school system since 1962, serving more than 256,000 students and approximately 110,000 adult learners in 240 schools, centers and technical colleges, and 90 charter schools. BCPS supports a diverse student population representing 170 different countries and speaking 147 languages. To connect with BCPS, visit browardschools.com, follow us on Twitter @browardschools, on Facebook at facebook.com/browardschools, and download the free BCPS mobile app.