Return to Headlines
Miramar High School Senior is New National Speech and Debate Champion in Program Oral Interpretation
July 6, 2021
BCPS Students Also Take Second and Third Place in Additional National Tournament Events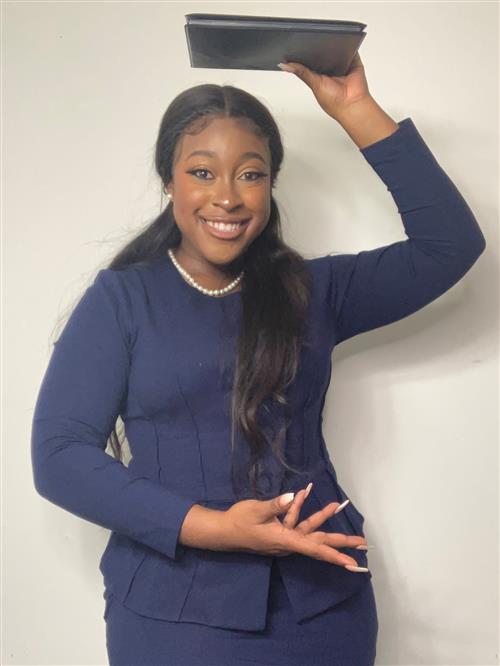 After a weeklong virtual competition, three Broward County Public Schools (BCPS) students earned top honors in several categories of the National Speech and Debate Association's (NSDA) 2021 Speech and Debate Online Tournament. Miramar High School senior Sophia Williams (pictured left) was named the 2021 National Speech and Debate Champion in the Program Oral Interpretation category. Additionally, Ophilea Abidoye from Western High School won second place in Storytelling, and Caitlin Williams from Everglades High School placed third in Original Spoken Word Poetry.
The NSDA's 2021 National Speech and Debate Online Tournament, which took place from June 13 –19, gathered more than 6,000 middle and high school students from more than 1,400 schools around the nation to compete in 25 different events.
"We are extremely proud to recognize and celebrate the outstanding achievements of these students, who are among the best in the country," said BCPS Superintendent Robert W. Runcie. "The skills they have acquired through participation in our District's robust speech and debate program help prepare these young adults to excel in their future careers."
BCPS is proud to have the largest speech and debate public school program in the nation. The Debate Initiative, which started during the 2012/13 school year with 15 high schools, is now active at every high school, every middle school and more than 100 elementary schools throughout the District. Speech and debate students learn research, logic, organization of ideas, manipulation of language and assessment of audience, while engaging in world events and building self-esteem.
View Sophia Williams' winning Program Oral Interpretation at the NSDA's 2021 Speech and Debate Online Tournament through the following link, around the 44-minute mark: https://vimeo.com/564869152. The Program Oral Interpretation category focuses on a student's ability to combine multiple genres of literature centered around a single theme.
To learn more about the District's Debate Initiative, visit browardschools.com/debate.
###
ABOUT BROWARD COUNTY PUBLIC SCHOOLS
"Committed to educating all students to reach their highest potential."
Broward County Public Schools (BCPS) is the sixth largest school district in the nation and the second largest in the state of Florida. BCPS is Florida's first fully accredited school system since 1962. BCPS has nearly 261,500 students and approximately 110,000 adult students in 241 schools, centers and technical colleges, and 92 charter schools. BCPS serves a diverse student population, with students representing 170 different countries and 147 different languages. To connect with BCPS, visit browardschools.com, follow us on Twitter @browardschools, on Facebook at facebook.com/browardschools.com and download the free BCPS mobile app.