Return to Headlines
BCPS Observes A Day of Service and Love on Friday, February 14, 2020
January 16, 2020
Translations: Español | Haitian-kreyòl | Português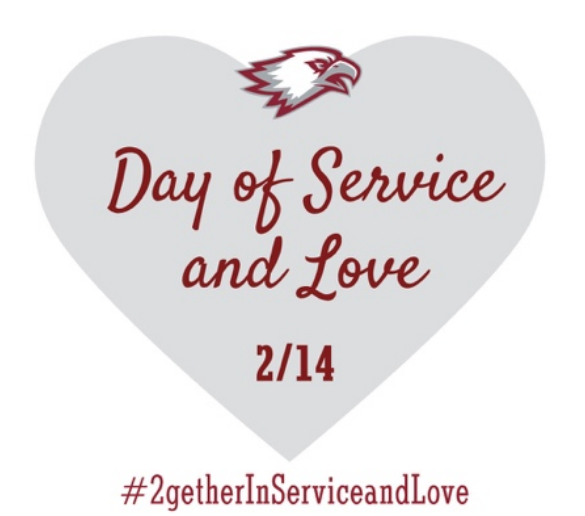 Broward County Public Schools (BCPS) has designated Friday, February 14, 2020, as A Day of Service and Love, in commemoration of the Marjory Stoneman Douglas High School tragedy. It will be a day to give back to the community in honor of the 17 students and staff who were lost and those who were injured.
In collaboration with HandsOn Broward, the city of Parkland, the city of Coral Springs and the Interfaith Council, schools across the District will participate in activities and service projects for their schools and local communities. In addition, at 10:17 a.m., the entire District will observe a moment of silence.
"A Day of Service and Love honors our fallen eagles and our families and communities impacted by this tragedy," said BCPS Superintendent Robert W. Runcie. "We invite our entire community to be a meaningful part of the ongoing process of healing by pausing at 10:17 a.m. to honor and remember."
A Day of Service and Love will be an early release day at BCPS and attendance by students is mandatory. Specific hours will vary by school. Schools are encouraged to engage students in activities and volunteer service projects that serve others within their schools and communities, while also raising awareness about important and meaningful causes and issues..
With support from hundreds of volunteers, students and staff will take part in activities and service projects at more than 230 school sites across the District, such as creating self-care spaces, landscaping gardens, painting, celebrating our local first responders and feeding families in need. Several projects are funded by Volunteer Florida's Volunteer Generation Fund program, through the Corporation for National and Community Service. Students will receive community service hours for providing service to both their school and community as part of the Student Volunteer Service Program.
"This event is truly an example of the community coming together to honor all of those affected by the tragedy," said Dale Mandell, president and CEO of HandsOn Broward. "Through the selfless acts of volunteers, our schools and communities will shine."
For more information, contact Dr. Philip Harris, program recovery manager, BCPS Office of Student Support Initiatives and Recovery at 754-321-1660.
###
ABOUT BROWARD COUNTY PUBLIC SCHOOLS
"Committed to educating all students to reach their highest potential."
Broward County Public Schools (BCPS) is the sixth-largest school district in the nation and the second-largest in the state of Florida. BCPS is Florida's first fully accredited school system since 1962. BCPS has nearly 270,000 students and approximately 175,000 adult students in 241 schools, centers and technical colleges, and 89 charter schools. BCPS serves a diverse student population, with students representing 204 different countries and 191 different languages. To connect with BCPS, visit browardschools.com, follow us on Twitter @browardschools, on Facebook at facebook.com/browardschools.com and download the free BCPS mobile app.