Return to Headlines
BCPS Announces Graduation Schedule for the Class of 2021
March 30, 2021
District Plans for Live, In-person Graduation Celebrations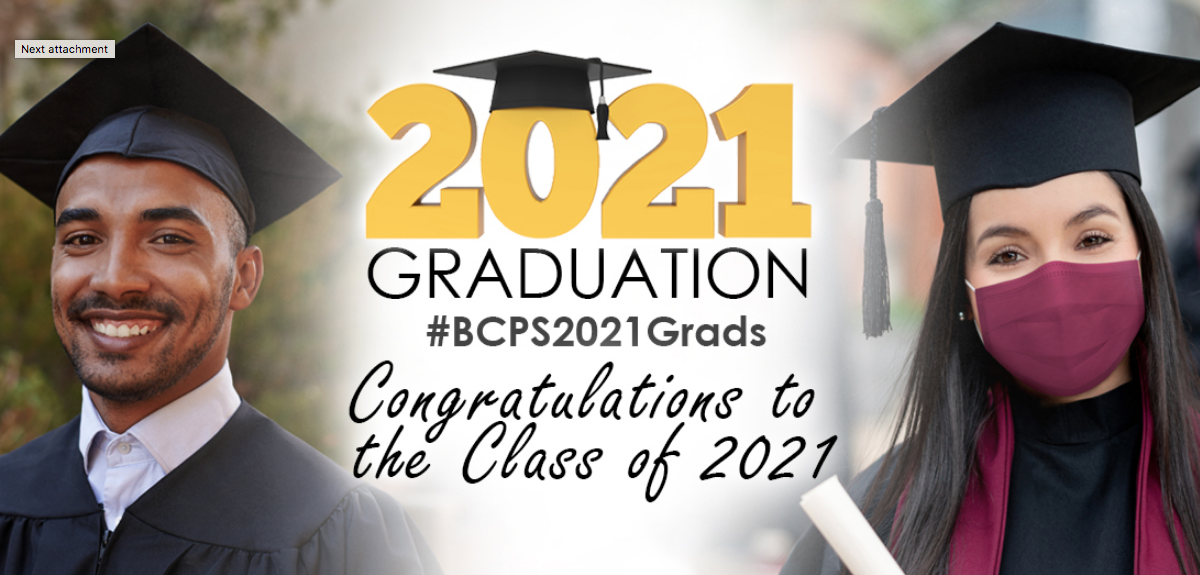 Broward County Public Schools (BCPS) announces the schedule of graduation ceremonies for the Class of 2021. Dates, times and locations of the ceremonies for 48 high schools, technical colleges and education centers across the District are available at browardschools.com/BCPS2021Grads. The ceremonies will take place June 4 – 10, 2021.
The in-person celebrations will be modified to allow for appropriate safety precautions. Current plans are for BCPS graduates to each receive two tickets for guests to attend to ensure compliance with restrictions for capacity and health and safety guidelines.
"We're excited to return to traditional pomp and circumstance, and to give our 2021 graduates and their families an in-person graduation experience," said BCPS Superintendent Robert W. Runcie. "We can't wait to provide memorable and celebratory events that honor and recognize the Class of 2021."
Plans for each school's graduation ceremony remain in progress and are subject to change, as health and safety guidelines, and other mandates are updated.
Students and parents will receive cap and gown and other information, including live streaming opportunities to share with family and friends who unable to attend ceremonies, from their respective schools.
To view the complete graduation schedule and other information, visit browardschools.com/BCPS2021Grads.
###
ABOUT BROWARD COUNTY PUBLIC SCHOOLS
"Committed to educating all students to reach their highest potential."
Broward County Public Schools (BCPS) is the sixth-largest school district in the nation and the second-largest in the state of Florida. BCPS is Florida's first fully accredited school system since 1962. BCPS has nearly 261,500 students and approximately 110,000 adult students in 241 schools, centers and technical colleges, and 92 charter schools. BCPS serves a diverse student population, with students representing 170 different countries and 147 different languages. To connect with BCPS, visit browardschools.com, follow us on Twitter @browardschools, on Facebook at facebook.com/browardschools.com and download the free BCPS mobile app.