Return to Headlines
(Download Adobe Acrobat Reader to view or print PDF)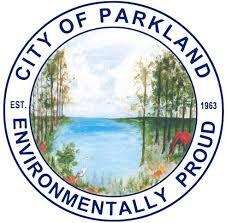 Who Makes an Ideal Candidate for the Student Mayor's Program?
Any Parkland resident regardless of enrollment in public, private or charter school or homeschooled. This program is available for students in grades 6-12 interested in government. The Student Mayor program will allow students to shadow the City of Parkland Mayor at Commission Meetings, events, and other presentations.
The student who is selected will be sworn in at a commission meeting and invited to participate with the Mayor in events, meetings, etc. during the month.
How Do I Submit an Application?
To apply, submit an application along with an essay not to exceed 250 words. Your essay should explain why you want to be involved in municipal government.
In addition to your essay, your completed application package should include community involvement, scholastic achievements, and one (1) letter of reference.
Additional information and applications can be found at www.cityofparkland.org/studentmayor. There will be three (3) entry periods with two (2) different students selected. Applications will be due by 4:00pm on either September 13, 2019, January 2, 2020 or March 13, 2020. If not selected, applicants can reapply.
Please mail or hand-deliver completed applications by 4:00pm on or before September 13, 2019, January 2, 2020 or March 13, 2020 to:
City of Parkland City Hall
Attention: Mayor for a Month Program
6600 University Drive
Parkland, FL 33067
Student Mayor will be selected and notified before the respective commission meeting date listed below.
Applications submitted by Friday, September 13, 2019 will be awarded on October 2, 2019.
Applications submitted by Wednesday, January 2, 2020 will be awarded on January 15, 2020.
Applications submitted by Friday, March 13, 2020 will be awarded on April 1, 2020.
About the Program.
The Student Mayor Program seeks to provide young people with confidence, support, and recognition that will hopefully allow for additional opportunities for them to become involved in their community and develop as leaders.
As part of the Student Mayor Program, the selected individual will have the opportunity for one (1) month to:
· Have open discussions with the Mayor about current City events and ask questions.
· Attend local events and meetings as a guest of the Mayor.
· Be formally introduced at a City Commission Meeting.
· Participate in various City events and celebrations.
For additional information contact, Carole Morris, 954.757.4114 or email cmorris@cityofparkland.org