Return to Headlines
Westglades Middle Distance Learning Information
(Download Adobe Acrobat Reader to view or print PDF)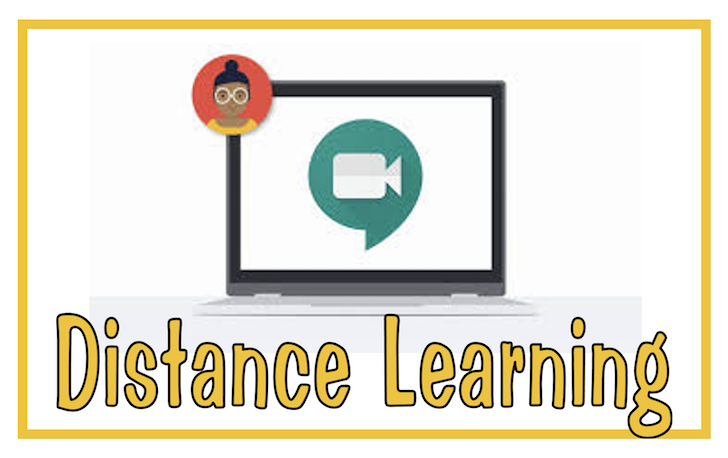 Westglades Middle School Distance Learning Resources
Please use these resources to assist with distance learning. As we go on our distance learning adventure, we will all have to remember to be patient and flexible. Distance learning is uncharted waters for parents, students, and staff, but we will work together to ensure our children receive amazing educational opportunities.

Westglades Middle School Virtual Office Hours
Call (754) 322-4800 for distance learning assistance during the following times: March 30th- May 1st from 8:30-12:30.
For Students:
Access your teacher's Canvas page daily and stick to a schedule. Below is a schedule that all students should follow.




Understand that your teachers are here (virtually) to assist your learning. They have office hours listed below that they have dedicated to being online to assist you via email, discussion boards, etc. Feel free to reach out and contact teachers via their email.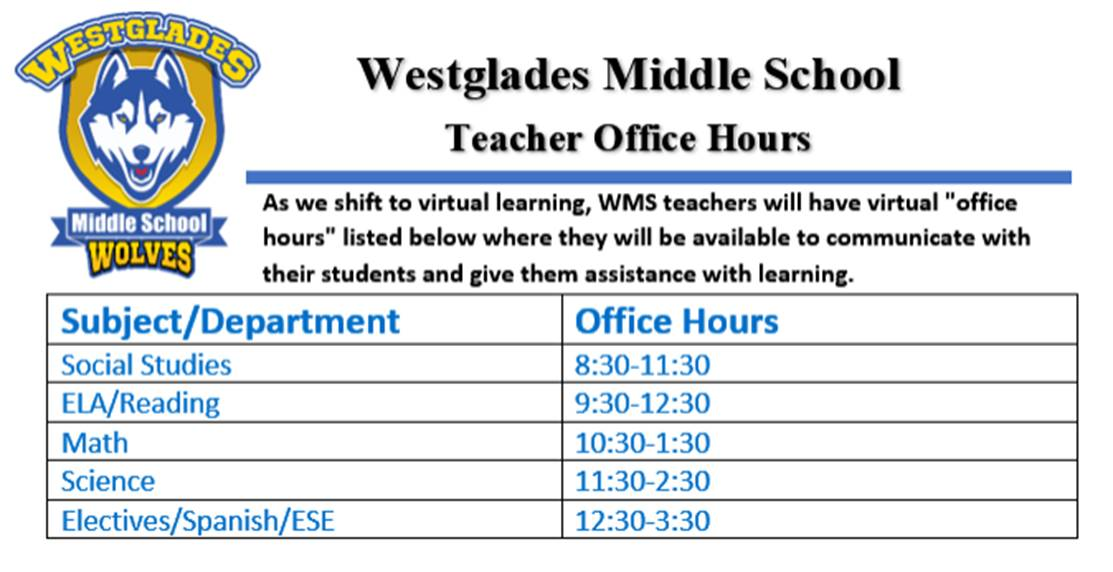 Use our Distance Learning manual to assist you or access the Canvas learning HUB for parents and students.

For Parents:

Visit this site often for support. The information may change frequently to address your needs.

Visit https://www.browardschools.com/learningnevercloses for information and support from the District.

Support your child and help them if they need support. You can always reach out to their teachers for support through email.

Use our Distance Learning manual to assist you or access the Canvas learning HUB for parents and students.

Visit our School Guidance page to access resources for online tutoring, social-emotional learning, and more.

Additional Resources:

Tech Support (Coming Soon)

WMS Distance Learning FAQ SHEET

Loaned Laptop Troubleshooting FAQs

Free Internet Services to Low-Income BPS Families via Comcast

Coronavirus COVID-19 Information on the BCPS Website
Free Internet Services to Low-Income BPS Families via Comcast
Coronavirus COVID-19 Information on the BCPS Website
District Mental Health Services