Return to Headlines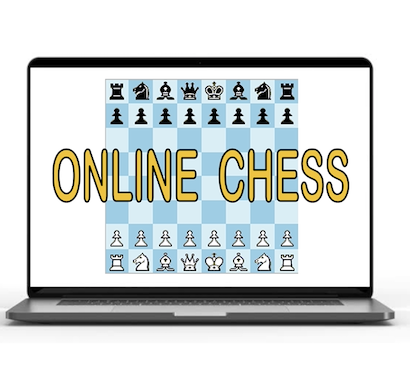 BCPS Partner Chess4Life is providing LIVE Online Chess!
Tuesday, Wednesday, Thursday, & Friday afternoon from 3:30pm - 4:30pm beginning Tuesday, September 1st!
ADDITIONAL CLASS DETAILS:
BCPS partner Chess4Life is providing LIVE online chess lessons for the district! National Master in chess and founder of Chess4Life Elliott Neff and experienced coaches bring VIRTUAL lessons to fit skill levels from beginners through national champions. Staff & students can watch and participate through their computers, tablets, or other devices.
LIVE classes are scheduled for Tuesday - Friday, 3:30 PM to 4:30 PM.
In order to participate, students will need to first JOIN THE BCPS CHESS MICROSOFT TEAM at https://tinyurl.com/JoinBCPSChess
Then they will join the meeting via Microsoft Teams by going to https://tinyurl.com/LiveChessClass
Feel free to join the classes that best fit your level or interest. If you would like to suggest a topic that would be of greatest interest to you, please click here to do so.
Current Schedule Begins Sept 1
Tuesdays (Pawn Level): (for those learning how the pieces move and essential starting strategies)
Wednesdays (Knight Level): (for those that know how the pieces move and want to improve on Chess Tactics & Checkmates)
Thursdays (Bishop Level): (for those that wish to advance in chess tactics and focus on planning in chess)
Fridays: (Rook Level & beyond): (for advanced players especially those that compete in official chess competitions including state & national championships).
Once a month on the third FRIDAY of the month: The Rook+ class is replaced with a chess competition.
Tech Guide for Parents/Participants:
We will be using Microsoft Teams for the sessions.
For chess practice, we encourage you to go to the Chess4Life app within your launchpad.
SAVE THE DATES!
Chess COMPETITIONS:

Monthly (3rd Friday of each month): Sept 18, Oct 16, Nov 20, Dec 18, Jan 15, Feb 19, Mar 19, Apr 16, May 21, June 18

District Chess Championships:

Winter championships: Saturday, January 30

Spring Annual Championships: Saturday, May 15
Remember: Win, Draw, Learn! In every situation that has an obstacle, there is usually an opportunity, however well-hidden it may be...
Your Mindset determines Your Future!