Return to Headlines
Harvest Drive Celebrates 26th Year of "Children Helping Children" in Broward County Public Schools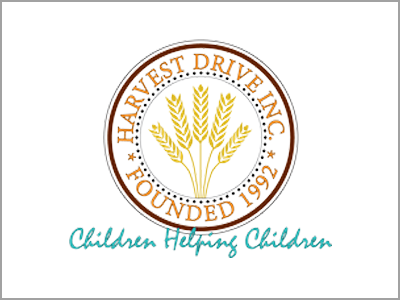 Now in its 26th year, Broward County Public Schools (BCPS) students and community volunteers join Harvest Drive, Inc. to help families in need during the holiday season. "Children Helping Children" is the recurring theme for the Harvest Drive. Students from 180 schools participate in yearlong fundraising and collection efforts to reach the goal of providing more than 2,400 families (over 10,000 Broward County residents) with a complete Thanksgiving dinner and much more.
Community businesses, corporations, civic organizations, Parent Teacher Associations, volunteer organizations and individual donors help to sponsor the Harvest Drive by providing monetary donations to purchase perishable foods and gift cards. Families in need are provided everything they need for Thanksgiving dinner and a week's supply of groceries and household items.
A dedicated team of volunteers also works year-round to collect and organize quality goods to set up Harvest Drive Boutiques for the Thanksgiving holiday. Families have the opportunity to select from gently used donated clothing, books, toys, shoes and household items at the boutiques.
The Harvest Drive is supported by the School Board of Broward County, Broward County Board of Commissioners, Davie Town Councilmembers, Weston City Commissioners, Weston Chamber of Commerce, Children's Services Council and the South Florida Hunger Coalition.
Preparation for the families' distribution day, Tuesday, November 20, 2018, is currently underway at designated host school locations throughout the District. Efforts include participation and coordination of hundreds of students, school personnel and community volunteers organizing donations and filling grocery bags for families. Volunteers are welcome. For more information or to volunteer, visit the Harvest Drive website at harvestdriveflorida.com or email Amy Freund at afreund@bellsouth.net.
###
ABOUT BROWARD COUNTY PUBLIC SCHOOLS
"Committed to educating all students to reach their highest potential."
Broward County Public Schools (BCPS) is the sixth-largest school district in the nation and the second-largest in the state of Florida. BCPS is Florida's first fully accredited school system since 1962. BCPS has more than 271,500 students and approximately 175,000 adult students in 234 schools, centers and technical colleges, and 88 charter schools. BCPS serves a diverse student population, with students representing 204 different countries and 191 different languages. Connect with BCPS: visit the website at browardschools.com, follow BCPS on Twitter @browardschools and Facebook at facebook.com/browardschools, and download the free BCPS mobile app.