Return to Headlines
2018-19 First Quarter Highlights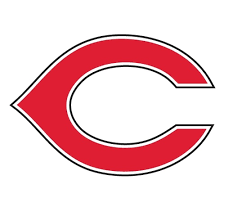 2018/19 First Quarter Highlights
The Plantation Football Team won the 12-8A District Championship finishing the regular season with a 9-1 record. Our football team has moved on to the 2nd round of the playoffs.

The Boys Cross Country Team including Miles Garland and Jamesson Louis-Jean Advanced to Regionals.

PHS Aerospace's proposal to launch a large, scientific payload carrying rocket to a mile altitude was accepted by NASA. We are one of only 7 secondary schools in the nation to be accepted, along with over 40 universities. The team is currently working on their preliminary design proposal to be presented in November to the NASA engineers.

Adam Sachs, one of our Aerospace seniors, achieved a National Association of Rocketry Level 1 certification, allowing him to launch high power rockets at NAR sanctioned events.

The Plantation Band is proud to announce that we have two of our wonderful students that have been selected to participate at the FSU annual Tri-State Music Festival that will be held in Tallahassee, from November 29th through December 3rd. Alexa Bowden will be performing with other students within Florida, Georgia, and Alabama.

Our National Honor Society has been recognized as a Chapter of Distinction

FFEA established officers, had a fundraiser and attended the Fall Rally at Western High

Best Buddies first official game day was a success! They will be holding a monthly game day and the club is looking forward to fall activities and Secret Santa. Special Olympics training for track is underway, the event takes place in December.