Return to Headlines
BACK TO SCHOOL INFORMATION/BACK TO SCHOOL FORMS LINK
BACK TO SCHOOL NEWSLETTER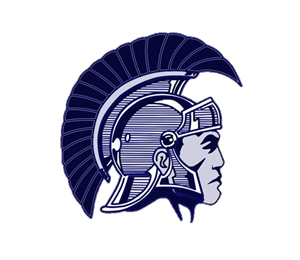 BACK TO SCHOOL NEWSLETTER (CLICK HERE)
CLICK HERE TO SEE OUR AMAZING PROGRAMS
---
OPEN HOUSE: September 5th, 2023
CLICK HERE FOR OPEN HOUSE FLYER
Location: JPT Cafeteria AT 6:00 PM AND THEN follow your student's schedule
STUDENT SCHEDULES: Available on Virtual Counselor
BUS #/ROUTE: Available on Virtual Counselor (if you haven't registered to ride please click here)
District's Transportation LINK
Back to School Forms
CLICK HERE FOR INSTRUCTIONS ON BACK TO SCHOOL FORMS
To help make this school year a successful one, it is very important that each family completes the annual Back to School Forms using the Back to School Forms Wizard in the link below. Important forms, such as Emergency Contact Information, Media Release, Medical Forms, and other important information should be provided to the school as soon as possible:
https://www.browardschools.com/backtoschool-onlineforms
---
Attention 9th and 10th Graders:
All 9th and 10th graders should have received their PLANNERS - parents please be on the look out for:
| | |
| --- | --- |
| | Flipsnack is a digital catalog maker that makes it easy to create, publish and share html5 flipbooks. Upload a PDF or design from scratch flyers, magazines, books and more. |
For New Registrations:
For other important Registration Info. please click here
Information on Accessing Virtual Counselor:
English Accessing Interims and Report Cards
Haitian Creole Accessing Interims and Report Cards
Portuguese Accessing Interims and Report Cards
Spanish Accessing Interims and Report Cards
English Access to Virtual Counselor
Haitian Creole Accessing Virtual Counselor to View Your Child
Portuguese Creating Virtual Counselor Account Instructions
Spanish Accessing Virtual Counselor Account
---
Additional Important Information
IMPORTANT CANVAS "HOW TO" FOR PARENTS: CLICK HERE
CALENDARS/BELL SCHEDULES: https://www.browardschools.com/domain/3089
Please follow these steps to see if your child QUALIFIES for ACT/SAT Waivers (this will save you $$$)
Put in home zip code
Under Choose School District put in Broward County Public Schools Household Income Survey 2022-2023
Continue, Complete and Submit Information
Next go to Meal Benefits Disclosure form at https://scaweb.browardschools.com/otherPrograms
Enter, Complete and Submit Information
Student Drop Off/Pick Up (Important Info): Supervision on campus is only available 30 min before and 30 min after school. Students are encouraged to join a club, play a sport, and get involved. If a student is not participating in any campus life activity, then they should go home on the bus, walk, ride a bike, or car ride. It's important that parents utilize the attached map so that drop off/pick up can occur smoothly:
TRAFFIC PATTERN DROP OFF PICK UP (will be updated soon)
Students that are walking to the City Bus must remember that the shopping center in Tamarac is for customers only. The safety and well being of all of our students is of the utmost importance and we ask parents to assist in having a plan for students to get home safely. For those students that are parking on campus, please make sure to follow the instructions CLICKING HERE. DO NOT park in the surrounding areas and walk to school. The surrounding shopping centers have advised that they will TOW the cars of students who park on their site (we are letting you know now so that you can avoid this aggravation). If you are driving, then you must follow the protocols for your safety and the safety of all on campus.
SCHOOL STARTS: TBA (find your schedule by logging in to Virtual Counselor)
Reporting Resources for Schools:

Pulling_Individual_Student_Reports_from_FRS.pdf
FL_Portal_Access Code_Brochure_9-29-2022.pdf
Understanding FAST Reports_For Teachers_102022_Final (1).pdf

Reporting Resources for Parents:

Schools may share the resources below with parents.
Accessing the Family Portal via Virtual Counselor.pdf
Understanding FAST Reports_For Families_101922 (1).pdf
FAQ Document for Family Portal_092722 (2).pdf
---
HEALTH INFORMATION:
Attention Broward Schools Parents & Guardians! I'm excited to share an important update on the healthcare services available to all students. Our district has partnered with Goodside Health to provide telehealth and other services through the innovative SchooMed program. SchoolMed is designed to be as simple as possible for families to access. Students can be seen, diagnosed, and treated for some of the most common symptoms and illnesses we see in school. This includes sore throat, headache, upset stomach, earaches, pink eye, and much more. When needed, our staff partners with SchoolMed to initiate a telemedicine visit from the comfort of the school health room. Students are seen in minutes by a licensed provider. Parents and Guardians can join the telemedicine visit from anywhere! When a student needs to go home to feel better, Goodside Health providers will share a treatment plan, excused absence notes for school and work, and send in prescriptions to local pharmacies for pick-up. We know that the health and safety of your child is very important. We encourage you to sign-up for SchoolMed by visiting gsh.co/register. Please make sure to review the attached flier and consent form.