Return to Headlines
BCPS and Broward Teachers Union Announce Tentative Contract Agreements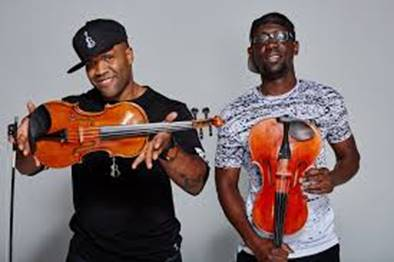 Broward County Public Schools (BCPS) and Broward Teachers Union (BTU) are pleased to announce tentative contract agreements for the Educational Professional bargaining unit represented by the BTU.
The tentative contract agreements represent the shared commitment of BCPS and the BTU toward ensuring every student receives the best possible education in safe and secure learning environments.
Highlights are listed below:
Higher Wages
Most educators will receive an across the board 2.16% base salary increase; Pay for Performance Highly Effective educators will receive a 2.17% salary increase; and Pay for Performance Effective teachers will receive a 1.6% salary increase for the fiscal year 18/19 effective from January 1, 2019.


They will also receive referendum supplements ranging from $2,300 to $8,000 effective July 1, 2019. Referendum funding will be available for the bargaining unit all four years of the Referendum (2019/20 – 2022/23) at the same level negotiated in the 2018/19 re-opener. Specific distribution of referendum amounts will be negotiated each year.



In addition, the District will reopen negotiations for 2019/20 for any additional increase as soon as the legislature finalizes its budget deliberations.
Insurance Plans
The District will continue to pay 100% of the cost of health insurance for employee-only coverage throughout 2019. Thereafter, the District and BTU will work collaboratively to implement cost effective improvements to the plan.
Improvements to Teachers' Evaluations
The School Board and Teachers Union agreed to adjust all three components of the evaluation system for the 2018/19 school year, which will result in a higher percentage of Highly Effective teachers and afford them a better opportunity to earn Best and Brightest awards.
"The dedication of our teachers and instructional staff is evident each and every day in their efforts to ensure our students receive a world-class education to prepare them for their futures," said Superintendent Robert W. Runcie. "The School Board and I are excited to reach the tentative contract agreements and commend both negotiating teams for their efforts during negotiations."
"We're pleased to have reached tentative agreements with the District," said BTU President Anna Fusco. "Our bargaining team worked very hard and we appreciated the activism of our members throughout the negotiation process."
Upon successful ratifications by the bargaining unit and School Board approval, the District will work to provide the agreed upon salary increases as soon as possible.
Watch today's news conference.
###
ABOUT BROWARD COUNTY PUBLIC SCHOOLS
"Committed to educating all students to reach their highest potential."
Broward County Public Schools (BCPS) is the sixth-largest school district in the nation and the second-largest in the state of Florida. BCPS is Florida's first fully accredited school system since 1962. BCPS has more than 271,500 students and approximately 175,000 adult students in 234 schools, centers and technical colleges, and 88 charter schools. BCPS serves a diverse student population, with students representing 204 different countries and 191 different languages. Connect with BCPS: visit the website at browardschools.com, follow BCPS on Twitter @browardschools and Facebook at facebook.com/browardschools, and download the free BCPS mobile app.
ABOUT BROWARD TEACHERS UNION
The Broward Teachers Union is a labor union, which represents Broward County Public Schools teachers, paraprofessionals, technical service professionals and Pembroke Pines Charter School employees. BTU is an affiliate of the Florida Education Association, National Education Association, American Federation of Teachers and AFL-CIO.