Return to Headlines
BCPS Announces Principal of the Year and Assistant Principal of the Year Finalists

Three principals and three assistant principals are one step closer to being named Broward County Public Schools (BCPS) top school leaders – Principal of the Year and Assistant Principal of the Year. Each year, the District seeks to recognize school leaders who go beyond the day-to-day demands and expectations of their position, to create exceptional educational environments.
These extraordinary leaders in education will be honored at the 2019 Caliber Awards ceremony, recognizing the District's outstanding teachers, principals, assistant principals and school-related/District employees who exemplify excellence in their profession. The ceremony takes place on Thursday, February 21, 2019, at the Greater Fort Lauderdale/Broward County Convention Center.
Congratulations to BCPS Principal of the Year Finalists: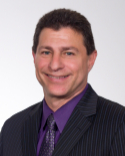 Philip Bullock, Walker Elementary School
Philip Bullock is serving his fourth year as principal at Walker Elementary School. Throughout his 30-year career in education, Bullock has been committed to ensuring that all students receive the same opportunities. "I strongly believe that to improve student achievement, you need more than just strong programs – you need great people," said Bullock, whose mission is to make Walker Elementary School a top elementary school.
"Mr. Bullock is instrumental in ensuring students have every opportunity needed to succeed," said School Advisory Forum Chair Debbie Defoe. "He has initiated numerous new projects and programs for our children." He is a true proponent of Walker Elementary School's motto – "Teamwork and collaboration set the course for high student achievement and success."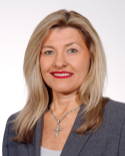 Kathryn Marlow, Seminole Middle School
Kathryn Marlow has served for nearly a decade as principal at Seminole Middle School. She is a firm believer of positive relationships between students and teachers. "I believe a school leader's number one responsibility is to create a positive school culture that extends into its surrounding community," said Marlow. "It's only then that successful learning can take place."
"Mrs. Marlow is a fearless leader who has a strong and clear vision and the unwavering ability to make things happen," said Assistant Principal Jill Fiorentino. "She puts herself in the trenches with her faculty and helps them overcome the obstacles by constantly collaborating with her leadership team and colleagues around the District."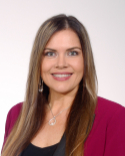 Cory Ann Smith, Ramblewood Middle School
Cory Ann Smith has been the principal at Ramblewood Middle School for the past five years. Smith believes leadership is defined by how leaders face challenges and controversy. "Always a teacher at heart, one of my primary goals as the principal is to create a culture of shared decision-making, authentic teacher collaboration, and data-driven instruction influenced not only by test scores, but by deeply examining each individual student's needs and background," said Smith.
"Ms. Smith is a valuable and highly respected leader," said Susan Leon-Leigh, director of Professional Development Standards and Support. "Her staff describes her as a visionary who clearly communicates her beliefs in lifelong learning, collaboration and teacher leadership. She is an outstanding leader who builds capacity to enable the leadership abilities of others to flourish."
Congratulations to BCPS Assistant Principal of the Year Finalists: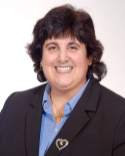 Mary Barba, Sheridan Technical College and High School
Mary Barba has served as assistant principal at Sheridan Technical College and High School for the last four years. Her philosophy on education is simple – learn for the sake of education, not for the reward. "I get excited about engaging in academic conversation, hoping to share best practices and gleaning ideas from colleagues," said Barba. "The success in my school is born from a team effort based on trust, divergent views and a unity of purpose. I love that I get to be part of their lives right before they venture off into the world and begin their next chapter."
"I am most impressed with her dedication and willingness to go beyond the required duties assigned to her," said Thomas Moncilovich, Sheridan Technical College director. "She has a team player mindset, enthusiastic embrace of change, the ability to work with minimal supervision, and an unwavering commitment for student success."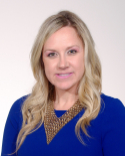 Erin Brown, Hollywood Hills High School
Erin Brown has been assistant principal for seven years at Hollywood Hills High School. "Over the last seven years at Hollywood Hills High School, I have inspired my staff and students to achieve greatness in all curriculum areas, while inspiring leaders and partnering with community stakeholders to bring change to our school," said Brown. "An important virtue of an assistant principal is the ability to foster growth and build leadership capacity within and outside of the building in which one works. Every day I get to inspire others to dream more, do more, learn more and become more than they could ever imagine."
"Ms. Brown is dedicated to improving teaching, learning, assessment, and implementing new practices and programs, said Principal Lourdes Gonzalez. "She excels in creating a school climate that is warm, inviting, safe and secure. She has been instrumental in ensuring that each student has the best possible chance of realizing his or her success."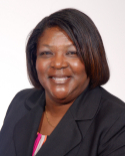 Dr. Moira Sweeting-Miller, Monarch High School
Dr. Moira Sweeting-Miller has served 10 years as assistant principal at Monarch High School. Sweeting-Miller is dedicated to encouraging students and teachers to become lifelong learners and to strive for excellence. "I believe that building positive relationships is important to creating real success," said Sweeting-Miller. "Communication is a key factor, because without communication between all stakeholders, it would be difficult to get things accomplished. Working with my teachers and supporting what they do, helps me build connections with them."
"Building relationships is one of her many assets. She has strong people skills and has earned a reputation as someone who listens and takes into consideration the opinion of others," said Principal James Neer. "She has been an asset to our leadership team at Monarch High School. She continually looks for ways to improve student instruction with her teachers."
The Caliber Awards presenting sponsor is BrightStar Credit Union. Supporting Caliber Awards sponsors include, platinum sponsors Aetna, Bank of America and Nova Southeastern University – Abraham S. Fischler School of Education; gold sponsor Memorial Healthcare System – Joe DiMaggio Children's Hospital; silver sponsors After School Programs, Inc. (ASP), Broward Principals' and Assistants' Association (BPAA), LEGOLAND Florida Resort and Sunshine Child Programs; and bronze sponsors Grand Canyon University and Herff Jones.
For additional information and tickets to the Caliber Awards Ceremony, visit browardschools.com/caliber.
###
ABOUT BROWARD COUNTY PUBLIC SCHOOLS
"Committed to educating all students to reach their highest potential."
Broward County Public Schools (BCPS) is the sixth-largest school district in the nation and the second-largest in the state of Florida. BCPS is Florida's first fully accredited school system since 1962. BCPS has more than 271,500 students and approximately 175,000 adult students in 234 schools, centers and technical colleges, and 88 charter schools. BCPS serves a diverse student population, with students representing 204 different countries and 191 different languages. Connect with BCPS: visit the website at browardschools.com, follow BCPS on Twitter @browardschools and Facebook at facebook.com/browardschools, and download the free BCPS mobile app.