Return to Headlines
College Fair and Other Important Post Secondary Information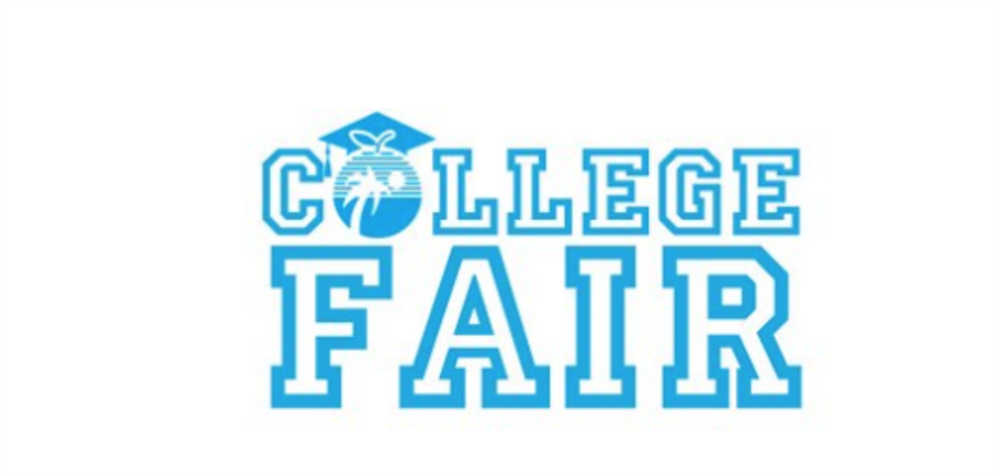 The College Fair is on Monday, October 22nd from 6-8:30pm at Nova Southeastern University.
Broward Virtual
Attached are courses currently available through BVS.
College & Career Readiness (CCR)
BRACE Cadets
Just a reminder the BRACE Cadets form in available in students' Naviance account, under enrichment, in colleges tab.
Students 15 years or older who reside in Broward County are invited to apply for the Broward County Public Schools' BRACE Cadet program. Students will receive a $500 stipend to complete training's and activities that support their peers to become college, career, and life-ready (CCLR). Students will be required to attend leadership, college advisement, and event-planning training's. Students will acquire the knowledge and skills to create a school culture that believes ALL students should be fully prepared to achieve their life goals. Students will then use this training to conduct campaigns at schools and in their communities to assist families with accessing CCLR resources and information. The campaigns' goals will help ensure that all students graduate from high school; are enrolled, employed, or enlisted upon receiving a diploma; receive financial aid; and achieve their personal goals.
Here is link:
https://forms.office.com/Pages/ResponsePage.aspx?id=y7Ws7nBTWEOpaqN4PJXUIoAf_lT2ZUFCvZH1WyqVvclUMDNKUEFEVThMVjNEUldZSU9CS0s1VDRLOS4u
Florida Polytechnic STEM Day
Florida Polytechnic University is hosting a STEM Professional Development Day for high school guidance professionals on Friday, December 7th, from 10:00 AM - 3:30 AM. Additional registration information will be sent in a few weeks, but please mark your calendar if you are interested in attending.
If you would like to register now, please email
mpowell@floridapoly.edu
with the following information:
1. Your first and last name
2. Your institution
3. Email address
4. Cell phone number (for day of contact if needed)
Please feel free to contact Michelle POwell directly with any questions. Have a great week!
Michelle Powell
Associate Director of Admissions
Admissions
W: 863.874.8634
mpowell@floridapoly.edu
New Free Courses from Naviance CCLR Live by Kaplan
Share the Courses with Your Students
Help students build the skill sets and mindsets needed to succeed in life with 18 free, interactive livestreaming courses available now.
New courses now open for registration:
What's College Like? Live
Stress-Free (Almost) College Planning Live
Financial Aid & Paying for College Live
Mindfulness in Testing Live
ASVAB Rapid Review Live
Naviance CCLR Live by Kaplan is available to Naviance students for free through early 2019.
NCAA October Counselor Newsletter
NCAA Eligibility, Concussion Awareness and Orange Bowl Showcase (Football) Parent Nights
PLEASE HELP GET THE WORD OUT
Oct 25 at Coral Springs HS
6:30pm to 8pm; Refreshments will be served!
Social & Emotional Learning (SEL)
International Welcome Center
To access the International Welcome Center (Parent Outreach Office) directly: https://www.browardschools.com/Page/39896 Phone number 754-321-2951
The International Welcome Center would support newcomer families while integrating into the Broward County Public School system and community.
The community liaisons are:
Monica Nelsas, Spanish
Yvette (Nathalie) Delia, Haitian/Creole
Monica Gasparetto, Portuguese
Brunilda Chico, receptionist (Speaks Spanish)
They can also assist with your parent nights with presentations about graduation, financial aid, etc.