Return to Headlines
And the Winners are… BCPS Honors Top Teacher, Principal, Assistant Principal and School-Related Employee at 2020 Caliber Awards Ceremony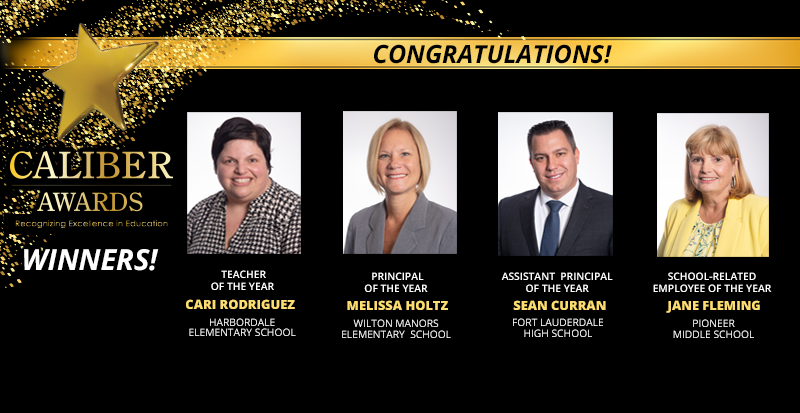 Congratulations to the 2020 Caliber Awards winners! Broward County Public Schools (BCPS) honored its top teacher, principal, assistant principal and school-related employee during the 2020 Caliber Awards Ceremony at the Fort Lauderdale Broward County Convention Center in Fort Lauderdale on Thursday, January 16, 2020. The annual ceremony recognized the more than 600 nominees and 16 finalists for their outstanding dedication and hard work.
And the winners are…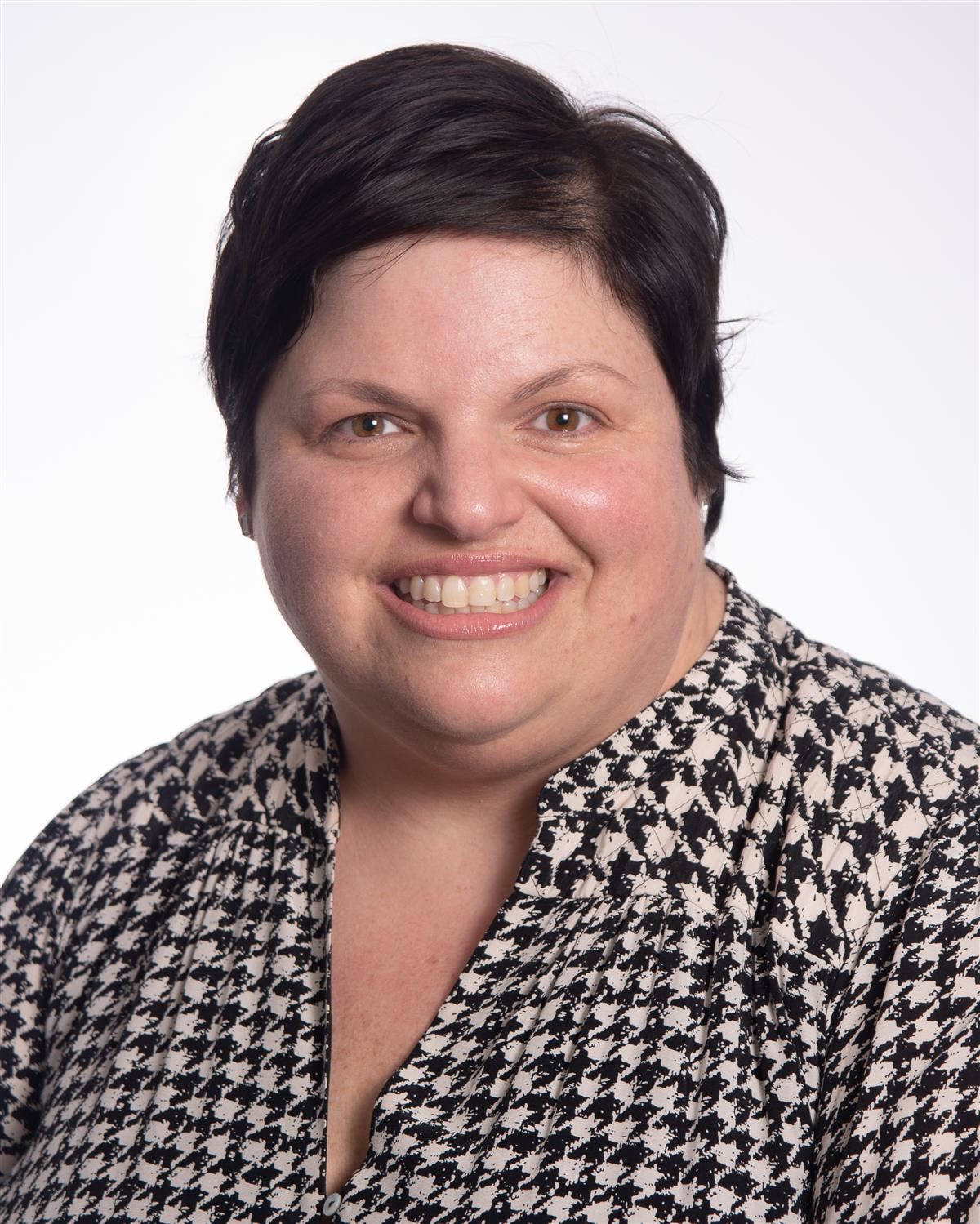 Teacher of the Year
Cari Rodriguez, Harbordale Elementary School
Cari Rodriguez, a 21-year veteran educator, has spent the last six years at Harbordale Elementary School, where she serves as the literacy coach. She is a proud product of BCPS and a first-generation college graduate. Rodriguez holds several "firsts" in her family, but the one she is most proud of is becoming a teacher. Whenever possible, she combines fun with learning. "Student achievement is my inspiration," says Rodriguez. "Whether building an igloo while studying the Inuit, eating pasta puttanesca while reading, or dancing and singing to multiplication facts, I want my students to enjoy learning."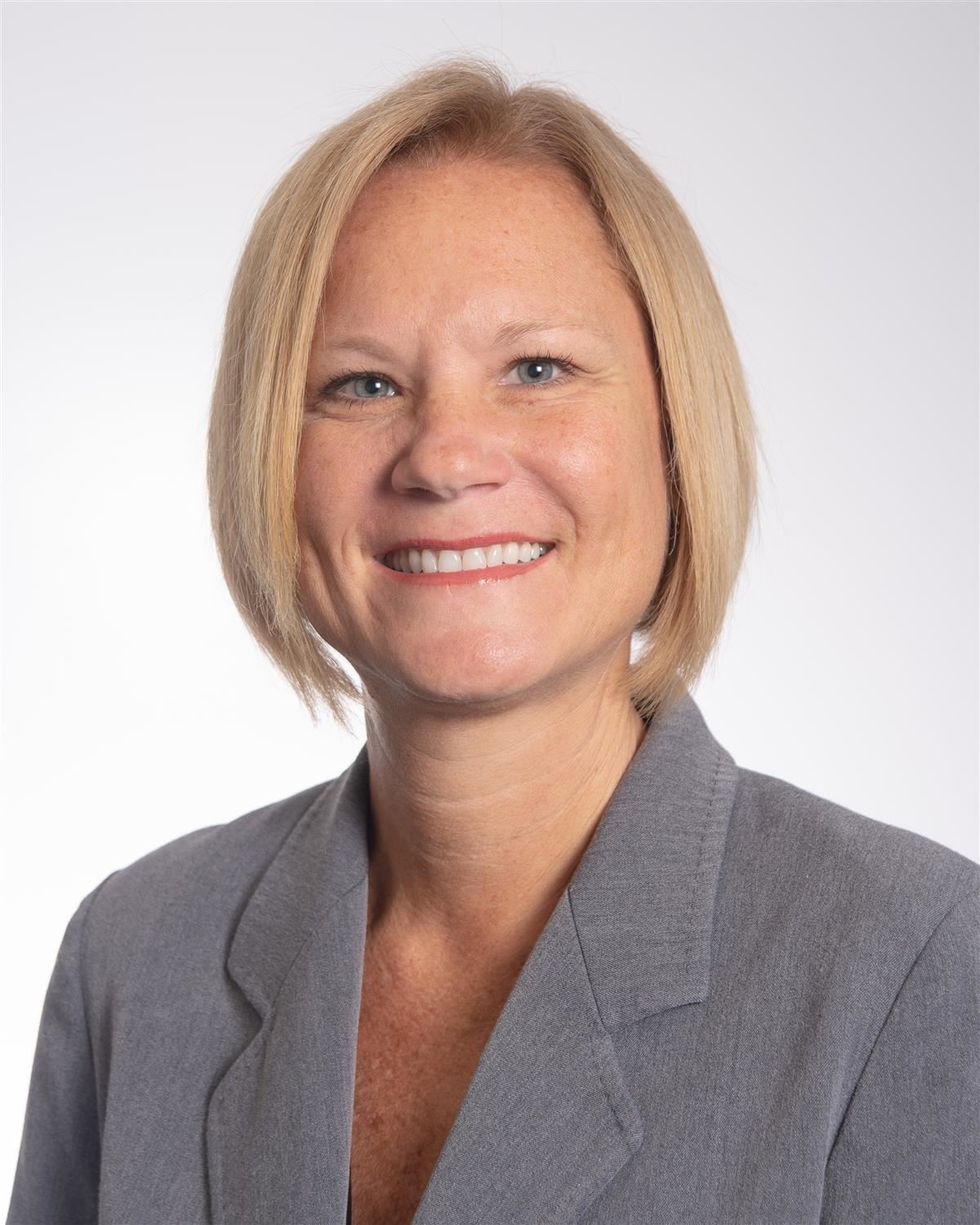 Principal of the Year
Melissa Holtz, Wilton Manors Elementary School
Melissa Holtz has served as principal for the past eight years at Wilton Manors Elementary School, home to the District's only International Baccalaureate Primary Years magnet program. Focusing on the growth of the whole child, she believes students are individuals and may require different approaches to education. As a principal of a cluster site of 60 students with autism, Holtz observes differentiated instruction at its best. "When I get to see a student with Autism Spectrum Disorder become mainstreamed – sing with the choir, run for student council, earn honor roll and so much more – but when those things happen, it reminds me that all students can grow and learn," said Holtz.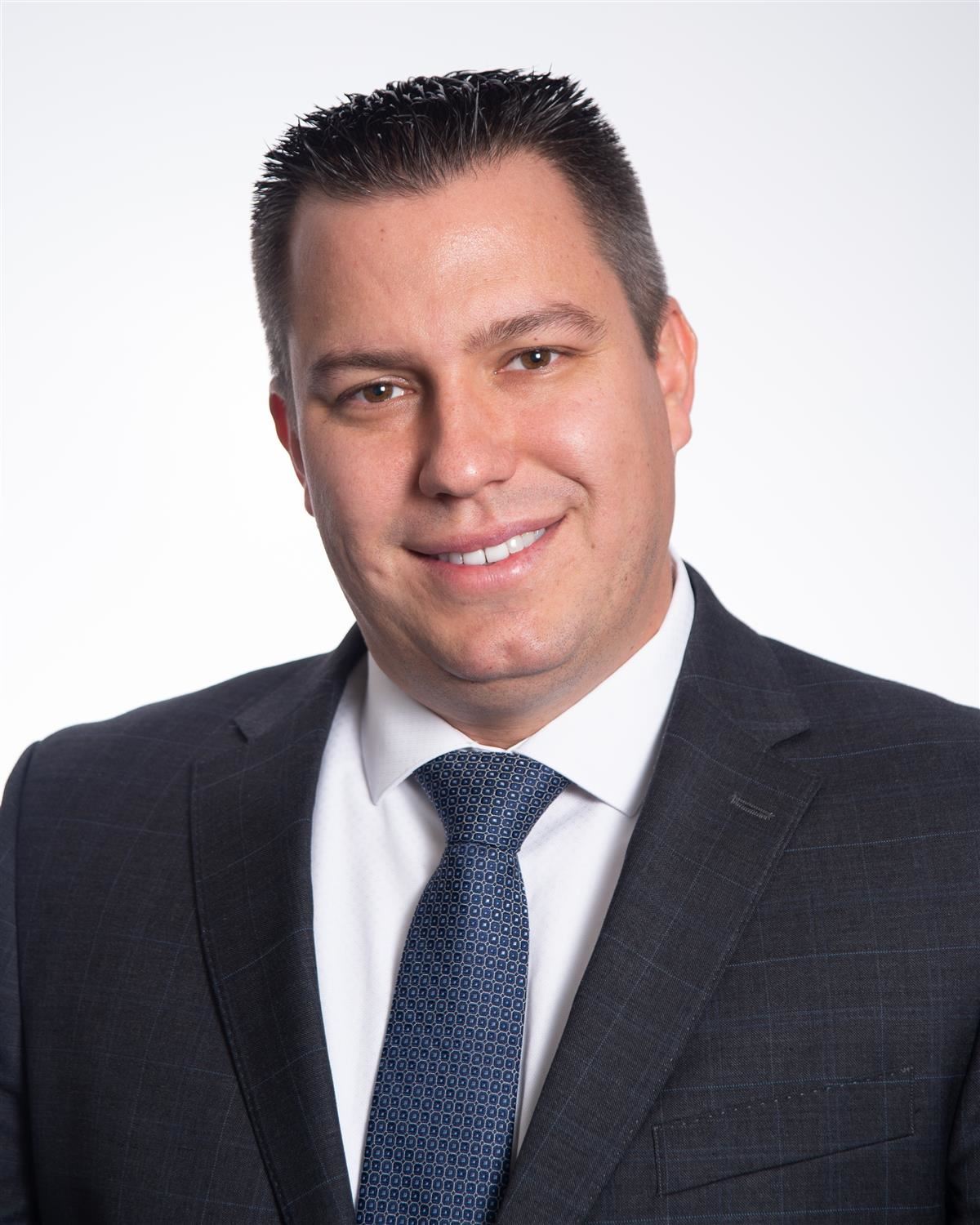 Assistant Principal of the Year
Sean Curran, Fort Lauderdale High School
Sean Curran has served as assistant principal at Fort Lauderdale High School for the past five years, where he has paved the way for aspiring leaders and administrators to follow. He has also served as an English language arts teacher, literacy coach and magnet coordinator. Curran believes students deserve an individualized and comprehensive education to maximize their full potential. "I've been fortunate to work with and inspire some of the most brilliant students to achieve great things, and to work with and inspire struggling students to reach their fullest potentials," said Curran. "We need to ensure that we provide a learning community that allows students the freedom to explore their place in the world and instill in them the confidence to pursue their goals."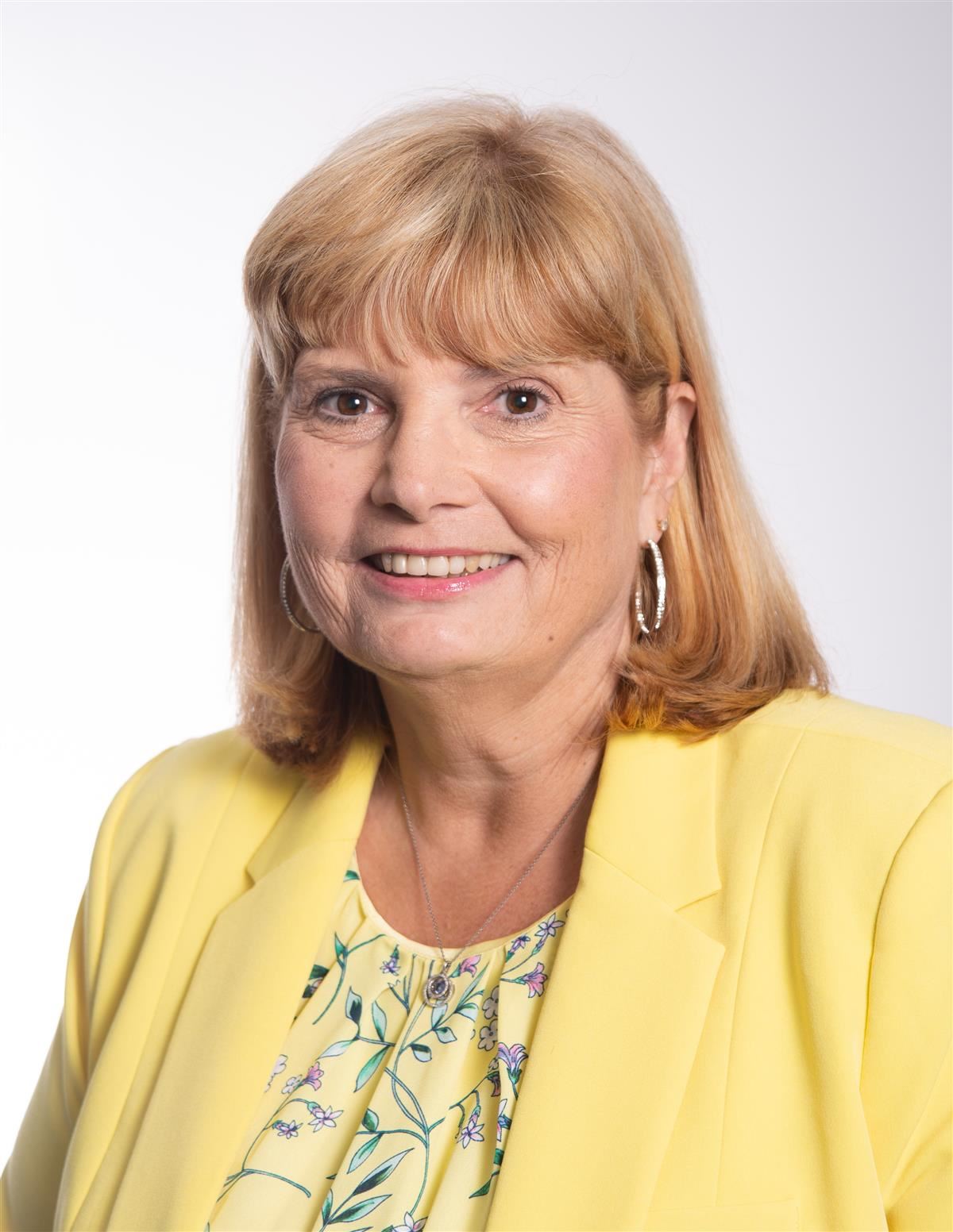 School-Related Employee of the Year
Jane Fleming, Pioneer Middle School
Jane Fleming is the confidential office manager at Pioneer Middle School, where she has served students and families for 28 of her 31 years in the District. In addition to her assigned duties and responsibilities, Fleming assumes a multitude of tasks each day and is also the principal's secretary. She is described by her colleagues as impeccable, self-motivated, with exceptional knowledge in her field and well organized. An integral part of her school's team, students, parents and staff alike depend on Fleming for her support to help teachers to teach and students to learn.
Special thanks to Caliber Awards presenting sponsor BrightStar Credit Union. Supporting sponsors include: Aetna, After School Programs, Inc. (ASP), Bank of America, Broward Principals' and Assistants' Association (BPAA), Broward Teachers Union, Dell Financial Services, Grand Canyon University, Herff Jones, JetBlue, Nova Southeastern University – Abraham S. Fischler School of Education, Pearson and Sunshine After School Child Care, Inc.
###
ABOUT BROWARD COUNTY PUBLIC SCHOOLS
"Committed to educating all students to reach their highest potential."
Broward County Public Schools (BCPS) is the sixth-largest school district in the nation and the second-largest in the state of Florida. BCPS is Florida's first fully accredited school system since 1962. BCPS has nearly 270,000 students and approximately 175,000 adult students in 241 schools, centers and technical colleges, and 89 charter schools. BCPS serves a diverse student population, with students representing 204 different countries and 191 different languages. To connect with BCPS, visit browardschools.com, follow us on Twitter @browardschools, on Facebook at facebook.com/browardschools.com and download the free BCPS mobile app.