Return to Headlines
Five School-Related/District Employee of the Year Finalists Selected for Their Hard Work, Dedication and Commitment to Student Achievement

Dedicated, hardworking, creative, diligent and meticulous are words used to describe Broward County Public Schools (BCPS) five finalists for School-Related/District Employee of the Year. The award recognizes outstanding educational support personnel for the significant contributions they make to BCPS and its students and communities.
This year's finalists include an office manager/confidential secretary, assistant coordinator, paraprofessional and two community liaisons – all selected for their hard work, dedication and commitment to student achievement. The BCPS School-Related/District Employee of the Year will be named at the 2019 Caliber Awards Ceremony, which recognizes the District's outstanding teachers, principals, assistant principals and school-related/District employees. The ceremony takes place on Thursday, February 21, 2019, at the Greater Fort Lauderdale/Broward County Convention Center.
Congratulations to the BCPS School-Related/District Employee of the Year Finalists: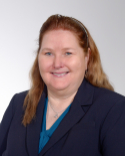 Iris Connery, Dr. Martin Luther King Jr. Montessori Academy
Iris Connery, a 28-year veteran of BCPS, has served as office manager/confidential secretary at Dr. Martin Luther King Jr. Montessori Academy for nearly two years. She is dedicated to her work and sharing best practices with her colleagues across the District. She is also interested in continuous improvement and willing to learn and take on new jobs and assignments.
"Mrs. Connery gives 200% to the position as an office manager and wears many different hats on campus. Her character and proactive disposition create a great work environment," said Principal Mitshuca Moreau. "She is compassionate and hardworking and understands the community we serve. I watch her work ethic and enthusiasm for the job and know that she is someone that I will always want to have by my side."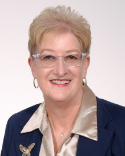 Sue DePasquale, Food and Nutrition Services
Sue DePasquale has served 21 of her 34 years in BCPS in Food and Nutrition Services. She is currently the assistant coordinator, where her passion for child nutrition is evident in everything she does. DePasquale has demonstrated through experience, her ability to organize and navigate all areas of the Food and Nutrition Services department's operation from the ground up.
"She is the behind the scenes person who makes it possible for school cafeterias to have the food they need to prepare and serve 200,000 meals each day," said Director Mary Mulder. "Sue manages the intricacies of promotions at schools, vendor relationships and so many other tasks, with concern and a smile."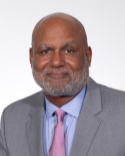 Paul Fletcher, Stirling Elementary School
Paul Fletcher is an ESE (Exceptional Student Education) paraprofessional at Stirling Elementary School. "Because I work with students who have different abilities, I have a greater understanding of the unique developmental abilities, challenges and opportunities they face on a daily basis," said Fletcher.
"Mr. Fletcher has consistently demonstrated his ability to work well with students and staff alike at our school," said Principal Jacqui Arnaez. "He is always willing to assist in any way he is needed throughout the school. He shows excellent aptitude and dedication to his work."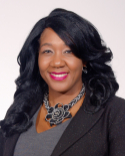 Brittany Poitier, Broadview Elementary School
Brittany Poitier is the community liaison at Broadview Elementary School. Her goal is to ensure all families have their social, emotional, environmental and nutritional needs met. "I have always dreamed of being in a position which allows me to support and provide the necessary resources to help families operate to the best of their abilities."
"Ms. Poitier is one of the most loyal and ambitious individuals that I've had the pleasure of working with," said Principal Josh Kisten. "She has distinguished herself as responsible, dependable and completes all tasks with the greatest level of proficiency. One of her most enduring qualities is her great rapport with the children, and her sincere care and concern for the Broadview community."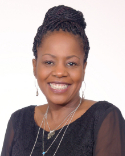 Rachel Robuste, Liberty Elementary School
Rachel Robuste serves as community liaison at Liberty Elementary School. She works on community partnerships to bridge the gap between businesses in the community and the need for services and supplies at her school. "I work tirelessly to build and maintain these relationships because I know even one act of kindness now, no matter how small, can impact a child's future in bigger ways than we could ever imagine," said Robuste.
"Ms. Robuste has a good work ethic, excellent interpersonal skills and takes her work very seriously," said Assistant Principal Donna Styles. "She has an eye for detail and takes initiative when dealing with work-related responsibilities. Liberty Elementary greatly benefits from having Rachel Robuste as part of our team."
For additional information and tickets to the Caliber Awards Ceremony, visit browardschools.com/caliber.
###
ABOUT BROWARD COUNTY PUBLIC SCHOOLS
"Committed to educating all students to reach their highest potential."
Broward County Public Schools (BCPS) is the sixth-largest school district in the nation and the second-largest in the state of Florida. BCPS is Florida's first fully accredited school system since 1962. BCPS has more than 271,500 students and approximately 175,000 adult students in 234 schools, centers and technical colleges, and 88 charter schools. BCPS serves a diverse student population, with students representing 204 different countries and 191 different languages. Connect with BCPS: visit the website at browardschools.com, follow BCPS on Twitter @browardschools and Facebook at facebook.com/browardschools, and download the free BCPS mobile app.