Return to Headlines
BCPS Announces Call for Presentations for the 4th Annual National Summit for Principal Supervisors Fort Lauderdale, Florida, April 3 - 5, 2019
December 5, 2018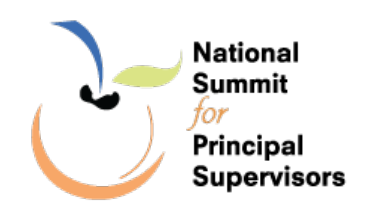 Broward County Public Schools (BCPS) is pleased to announce its Call for Presentations for the fourth annual National Summit for Principal Supervisors, scheduled to take place at the Westin Beach Resort, Fort Lauderdale, Florida, April 3 – 5, 2019.
The Summit Coordinating Committee invites educators, educational leaders, principal supervisors and aspiring principal supervisors to submit Proposals for Presentation that address programs, initiatives and practices in the areas of professional development, school improvement, legislation and policy, finance, leadership, human resources and organizational culture.
Presentations that provide practical approaches to guiding school principals through important transitions such as implementing Every Student Succeeds Act (ESSA), Common Core and National Standards for Principal Supervisors are also of great interest.
Requests for Proposals are also sought for two preconference institutes for new or aspiring principal supervisors scheduled for Wednesday, April 3, 2019.
The National Summit for Principals includes superintendents, district leaders and principal supervisor from school districts across the country who engage in professional development opportunities aimed at improving and supporting the work of principal supervisors. Attendees participate in three power-packed days of training and networking aligned with this year's theme, "Innovating Education Through Leadership."
The summit is designed to provide innovative and critical training for educational leaders. Sessions and workshops span an array of cutting-edge topics pertinent to the professional development of leaders who provide supervision to school principals.
To submit a proposal and to learn more about the National Summit for Principal Supervisors, including registration and sponsorship, visit principalsummit.com or call 754-321-3636.
###
ABOUT BROWARD COUNTY PUBLIC SCHOOLS
"Committed to educating all students to reach their highest potential."
Broward County Public Schools (BCPS) is the sixth-largest school district in the nation and the second-largest in the state of Florida. BCPS is Florida's first fully accredited school system since 1962. BCPS has more than 271,500 students and approximately 175,000 adult students in 234 schools, centers and technical colleges, and 88 charter schools. BCPS serves a diverse student population, with students representing 204 different countries and 191 different languages. Connect with BCPS: visit the website at browardschools.com, follow BCPS on Twitter @browardschools and Facebook at facebook.com/browardschools, and download the free BCPS mobile app.