REGISTER NOW FOR BCPS SUMMER 2021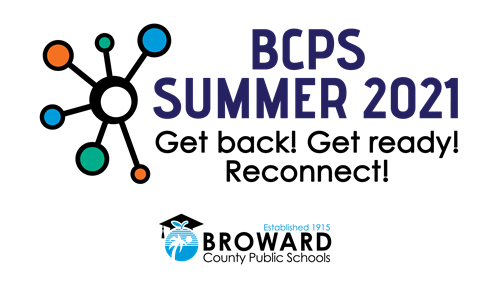 IMPORTANT ANNOUNCEMENT: REGISTER NOW FOR BCPS SUMMER 2021
We welcome students to join us in-person for Broward County Public Schools (BCPS) Summer 2021 Get back! Get Ready! Reconnect!
The summer experience, which helps prepare students for the upcoming school year, takes place Monday, June 21 – Thursday, July 29, find out more information and register now: English | Español | Haitian-kreyòl | Português.
Please complete the form by clicking the link below
BCPS Summer Programs and Services Request Form
If you would like to complete the form in Español, Haitian-kreyòlm, or Português please contact our front office at 754-323-6450.