Featured Career of the Week: Public Relations and Fundraising Managers (10/16/2017-10/22/2017)
PUBLIC RELATIONS AND FUNDRAISING MANAGERS
What PR and Fundraising Managers do:
Public relations managers plan and direct the creation of material that will maintain or enhance the public image of their employer or client. Fundraising managers coordinate campaigns that bring in donations for their organization. They may write press releases and prepare information for the media in order to help their clients communicate effectively with the public.
Work Environment:
Public relations and fundraising managers usually work in offices during regular business hours. However, many must travel to deliver speeches and attend meetings and community activities. They work in high-stress environments, often managing and organizing several events at the same time.
How to Become a PR and Fundraising Manager: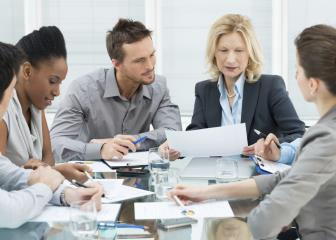 For public relations and fundraising management positions, a bachelor's degree in public relations, communications, English, fundraising, or journalism is generally required. However, some employers prefer a master's degree, particularly in public relations, journalism, fundraising, or nonprofit management.
Courses in advertising, business administration, public affairs, public speaking, and creative and technical writing can be helpful. Although not mandatory, public relations managers can get certified through the Public Relations Society of America. Candidates qualify based on years of experience and must pass an exam to become certified.
Pay:
The median annual wage for public relations and fundraising managers was $107,320 in May 2016. The median wage is the wage at which half the workers in an occupation earned more than that amount and half earned less. The lowest 10 percent earned less than $59,070, and the highest 10 percent earned more than $205,110.
For more info CLICK HERE.