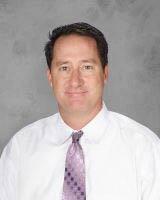 Dear Sawgrass Springs Community,

I want to thank our entire school community including teachers, staff, students, parents, and partners for making the best of a challenging school year. We are very excited about our successes in attempting to make this year as normal as possible and could not do it without your support and flexibility.

As we come to the end of our school year, please keep an eye out for some important events:

Incoming 6th Grade Open House on May 20th at 6 PM
Cambridge Scholar Parent meetings:

8th grade on May 24th at 6 PM
7th grade on May 25th at 6 PM
6th grade on June 1st at 6 PM

Chorus and Orchestra Show on May 25th at 6 PM
Band Show on May 27th at 6 PM
8th Grade Awards Presentation on May 27th at 2 PM (Invitation Only)
Laptop / Materials Collection during from June 1st through June 10th

Thank you for all you do to support our school.

James Cecil

Proud Principal of Sawgrass Springs Middle School

Go Gators!